Yellowknives Dene First Nation
P.O. Box 2514
Yellowknife, NT X1A 2P8
Dettah: (867) 873.4307
www.ykdene.comEXTENDED
EMPLOYMENT OPPORTUNITY 
Do you want to be part of a diverse group of team members who take pride in moving their community forward? If you like working behind the scenes and want to be part of positive changes, then come and work with one of Northwest Territories progressive First Nations and finish each day knowing you have made a difference! The Yellowknives Dene First Nation is all about community growth and advancement, while practicing its traditions and customs in the workplace. We are looking for an analytical person who pays attention to detail, with a positive attitude to fill this challenging and rewarding role of:

Contract/Finance Coordinator
Under the authority of the YKDFN Government Chiefs and Council and under the direct supervision of Finance Director, the Coordinator will manage and support the YKDFN's contract management procedures and processes. The role is integral to the finance team in ensuring that contract deliverables and financial obligations, as per the YKDFN Finance Policy are met with key stakeholders, internally and externally, in a manner that goals and outcomes are achieved for the First Nations. This position is located in Dettah.  
The ideal candidate for this position will have completed a Post-Secondary education in the field of Public or Business Administration with a minimum of two (2) years' work related experience; and or an equivalent combination of Grade 12 and relevant education and training coupled with four (4) years related work experience will be considered. The candidate must be able to work with minimal supervision and interact with individuals of all levels in a friendly yet professional manner.  
Knowledge and/or experience with cultural history and customs of the Wiiliideh people and previous experience in working with First Nations organizations are all definite assets.  
A detailed Job Description for this position is available upon request.
The Yellowknives Dene First Nation offers a competitive starting wage of $65,000.00 plus a Northern travel allowance with excellent comprehensive group insurance coverage and benefits, along with a fun work environment with exceptional diverse cultural oriented people.

To be considered, a cover letter and resume must be submitted to the Human Resources office by the closing date of December 18th, 2023.FAX, EMAIL OR DROP OFF YOUR RESUME TO:Human Resources Division
Yellowknives Dene First NationP.O. Box 2514Yellowknife, NT; X1A 2P8
Fax: (867) 873-5969Email:
HR@ykdene.com
We thank all who apply and advise that only those short listed will be contacted.
Job Overview
Job Title

Contract/Finance Coordinator

Employment Type

Full Time

Employment Length

Permanent

Experience

2 years to less than 3 years

Workplace Information

Unknown

Education

Other trades certificate or diploma

Professional Category(s)

Financial Administration
Office Administration
First Nations Relations

Date Posted

November 21, 2023, 9:02 am

Expires

December 18, 2023, 4:30 pm
Yellowknives Dene First Nation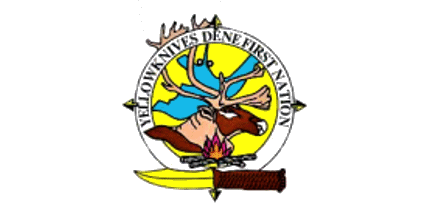 Employer Type

Municipal government