School District No. 23 (Central Okanagan)

Human Resource Advisor

It is acknowledged that Central Okanagan Public Schools operates within the unceded, traditional territory of the Okanagan syilx peoples. The School District enrolls over 25,000 students (including over 3100 students who self-identify as having Indigenous ancestry). Central Okanagan Public Schools is located in the Central Okanagan encompassing the communities of Peachland, West Kelowna, Kelowna, and Lake Country. There are a total of 51 school sites with 33 Elementary Schools, 8 Middle schools, 5 Secondary Schools, 3 Learning Centres, an Alternate Education School, and an Online Learning School (K-12). Central Okanagan Public Schools has an excellent reputation for providing outstanding, student-centered programs in a diverse and inclusive environment as well as offering a wide range of educational opportunities for its students and staff.
 
CANDIDATE PROFILE:
The Human Resources department has an exciting opportunity for an enthusiastic, human resources professional to influence student success through the effective management of the people that serve them. Reporting to the District Principal – Human Resources this exempt position will be responsible for Human Resource and Labour Relations generalist functions.
 
Responsibilities will include the following:
Support external recruiting by advertising, interviewing, referencing and selecting candidates.
Manage internal posting and placement processes.
Support the administration and application of CUPE and Teachers' collective agreements including Job Evaluation.
Support labour relations matters, such as disciplinary investigations, contract interpretation, grievance handling, performance management, disability management, return-to-work and duty to accommodate processes.
Support leave requests and approvals by all employee groups submitted through the HRIS.
Manage processes and systems necessary to maintain employee records in the HR Information System.
 
The successful applicant will have:
Formal post-secondary education in Human Resources Management and CPHR designation is preferred.
Experience as a HR generalist, preferably in a multi-site public sector unionized environment.
Ability to process and support a wide range of issues within a complex and demanding environment.
Thorough knowledge of legislation affecting employers and employees with experience implementing best practices of human resource management.
Experience in collective agreement interpretation, labour relations research, OHS, contract management and full- cycle recruitment and selection.
Ability to establish and maintain effective working relationships with a wide variety of staff, union representatives, outside agencies and community contacts.
Experience using human resource information systems and proficient with MS Office products.
 
This is an exempt position with an annual salary of range of $80,023 – $100,029 depending on education and experience.
 
Please apply through Make a Future at: https://bit.ly/3MUok4F. Include a letter of application, complete with a comprehensive resume, copies of supporting documentation, and references no later than 8:00 a.m., Monday, December 11, 2023.
 
Bob McEwen
Executive Director of Human Resources
Central Okanagan Public Schools
Job Overview
Job Title

Human Resource Advisor

Employment Type

Full Time

Employment Length

Permanent

Experience

Experience an asset

Workplace Information

Unknown

Rate

$80,023.00 to $100,029.00 Year

Education

Bachelor's degree

Professional Category(s)

Human Resources

Date Posted

November 20, 2023, 3:10 pm

Expires

December 11, 2023, 8:00 am
School District No. 23 (Central Okanagan)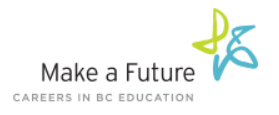 Employer Type

Municipal government