Malahat Nation
110 Thunder Road | Mill Bay, BC| V0R 2P4
Tel: (250) 743-3231 | Fax (250) 743-3251
info@malahatnation.com
|
www.malahatnation.com
Referrals Coordinator

REPORTS TO Director of Lands
START As Soon As Possible
COMPENSATION $67,711.48 to $69,742.83 per annum (NEE: A – 21) the above rates subject to education and / or experience or a combination of both.
STATUS 1-Fulltime Permanent (35--hours per week)

Malahat Nation represents approximately 350+ members with two reserve lands located on the western shore of Saanich Inlet, south of the village of Mill Bay, about 40-kilometres north of Victoria, British Columbia. Malahat Nation administration is a growing organization engaged in economic development and providing services to members. We respect the land and resources and conserve our resources by not taking more than what we need to ensure that we still have our resources for our future generations. Malahat Nation is looking for the right candidate to join our team.

Our staff are offered a pension and benefits plan, and opportunities for professional growth and development.

PURPOSE: Reporting to the Director of Lands, the Referrals Coordinator is responsible for receiving, triaging, researching, coordinating, responding and data entering all outside agency and private referrals involving projects and initiatives in Malahat's territory (including marine territory) that may lead to unacceptable impacts to Malahat Nation and its members. This position is full time permanent position and will require work in the office, as well as moderate local travel, with some ability to work remotely.

RESPONSIBILITIES:
Enter referral information into tracking database
Manage and organize electronic and physical documents
Assess referral for potential impacts to Malahat's Title and Rights, and for potential environmental, cultural, or socio- economic impacts, and assign a priority for response
Develop response letters, involving political, legal, environmental, and community perspectives
Coordinate site visits to referral location(s), complete environmental assessments to determine impacts of proposed actions, and develop recommendations to decrease level of impact
Meet with Elders and community knowledge holders as required to gather relevant information to inform referral responses
Participate in community engagement meetings and events
Participate in inter-governmental meetings, ensuring Malahat's interests are being upheld and considered within policies, regulations and laws
Participate in a variety of internal and external committees and working groups
Prepare funding proposals to support program initiatives
Prepare reporting documents and other technical memos
Conduct project management responsibilities, including invoice reconciliation and budget management
Receive and respond to community input, feedback and concerns
Other related duties as required

EDUCATION AND EXPERIENCE:
Bachelor's Degree in Environmental Science, Political Science, First Nations Studies, Governance, and/or Geography or the equivalent coursework in a related specialized field is required
Combination and/or courses in legal training is considered an asset
Minimum 1-year referrals experience preferred
Experience working in a First Nations organization is essential, and a willingness to learn and understand Indigenous and Coast Salish history, culture and traditions
Valid Class 5 or 7 BC Driver's License
Effective December 3, 2021 full vaccination against COVID-19 is required to be eligible for employment at Malahat Nation. All individuals must show Proof of Vaccination as a mandatory condition of their employment

KNOWLEDGE, SKILLS, AND ABILITIES:
Extensive knowledge of federal, provincial and local government regulations, including familiarity with the United Declaration on the Rights of Indigenous Peoples (UNDRIP), Calls to Action of the Truth and Reconciliation Commission (TRC), Section 35 of the Constitution Act, and the Provincial Declaration on the Rights of Indigenous Peoples Act (DRIPA)
Proficiency in a variety of computer programs, including Microsoft Office, IMAP, GEOBC, airtable
Competent organizational and time management skills, with a strong attention to detail
Proven well-developed inter-personal, written and oral communications skills
Dependable, motivated and demonstrates a strong work ethic
Experience working in a professional workplace and being an effective member of a team

Interested applicants are invited to submit a current resume, a detailed cover letter and three references.
Please reference the 'Job Title' in the 'Subject Line'.

Human Resources Department, Malahat Nation
In person, fax 250-743-3251 or via email
Email: careers@malahatnation.com 
Website: https://malahatnation.com/jobs/
Deadline: Recruitment Open Until Position Filled.
 
Pursuant to section 41 of the BC Human Rights Code, preference may be given to applicants of Aboriginal ancestry.
We thank all applicants in advance but only those selected will be contacted.
Job Overview
Job Title

Referrals Coordinator

Employment Type

Full Time

Employment Length

Permanent

Experience

1 year to less than 2 years

Workplace Information

Unknown

Rate

$67,711.48 to $69,742.83 Year

Education

Bachelor's degree

Professional Category(s)

First Nations Relations

Date Posted

November 20, 2023, 10:50 am

Expires

December 31, 2023, 4:30 pm
Malahat First Nation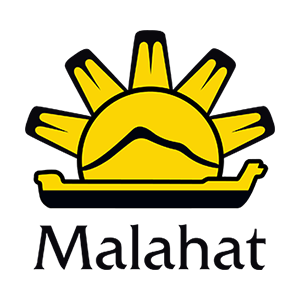 Employer Type

Municipal government