Arena Services Worker
Competition No.:
2023-ASW
Duration:
Auxiliary
Salary:
$27.74 per hour + 12% in lieu of benefits
Schedule:
Special Notes:
Miscellaneous:
Last Updated:
10/4/23 4:35 PM
Description
The goal of the City of Burnaby and its employees is to consistently deliver first class service and services to our community. With this in mind, we hire people who share the same passion, those with the drive and determination to grow with and contribute to our already exceptional team. People like you!
Are you a dedicated hard worker who has an interest in sports and food? We have an exciting opportunity for you to be in the centre of it all! Our Parks, Recreation and Culture department is actively hiring an Arena Services Worker to assist in a wide variety of routine repairs and minor maintenance duties. Join a team of individuals who love what they do and begin your municipal career today! A day in the life of this role includes typical duties such as repairs and minor maintenance to ice resurfacing, refrigeration equipment, edging equipment and janitorial equipment such as changing blades, replenishing engine oil, routine servicing of the condenser, pump, motors, header trenches, pipes and floor machines. You will perform a variety of unskilled and semi-skilled building maintenance and repair tasks such as touch-up painting, repairing bench slats, tightening loose bolts and door hinges, replacing light covers and fuses as well as performing janitorial duties. You will also assist in or independently enforce rules and regulations governing public skating, hockey spectators and related activities as well as having the opportunity to gives assistance to the public, teams and groups using the facilities. Performs work as required.
Qualifications include up to high school graduation plus completion of technical courses leading to an Ice Facility Operator's Certificate including sound related experience in ice-making operations and building services work or an equivalent combination of training and experience. You should have considerable knowledge of the methods, materials and equipment used in ice-making and refrigeration operations as well as equipment used in janitorial and building maintenance work. You will have the ability to establish and maintain good working relationships with staff and the public, and to deal tactfully and firmly with groups and individuals to ensure observance of rules and regulations. Driver's License for the Province of British Columbia along with an Ice Facility Operator's Certificate and St. John's Emergency First Aid are required.
Seasonal shifts and hours of work.
Pay Rate: $27.74 per hour + 12% in lieu of benefits.
Please apply online at www.burnaby.ca/careers. This posting will remain open until filled
.
Applicants under consideration will be required to consent to a Police Information Check.
At the City of Burnaby, we are committed to fostering an inclusive and diverse workforce that authentically mirrors the vibrant community we proudly serve. We consistently embrace diversity and endeavor to build an inclusive workforce that celebrates the richness of our community. We warmly welcome applicants of all genders, ages, ethnicities, cultures, abilities, sexual orientations, and life experiences to join us in shaping a more vibrant and equitable future together.
Please contact People and Culture at 604-294-7303 if you do not receive a confirmation email within one hour of submitting your application online.
Copies of relevant professional certificates, degrees, or tickets will be required at the time of the interview.
We thank all applicants for their interest; however, only those considered for an interview will be contacted

Apply to this position

EQUAL OPPORTUNITY EMPLOYER
Visit us at www.burnaby.ca
Job Overview
Job Title

Arena Services Worker

Employment Type

Part Time

Experience

Experience an asset

Workplace Information

Unknown

Education

Other trades certificate or diploma

Professional Category(s)

Parks & Recreation

Date Posted

November 17, 2023, 3:22 pm

Expires

December 15, 2023, 4:30 pm
City of Burnaby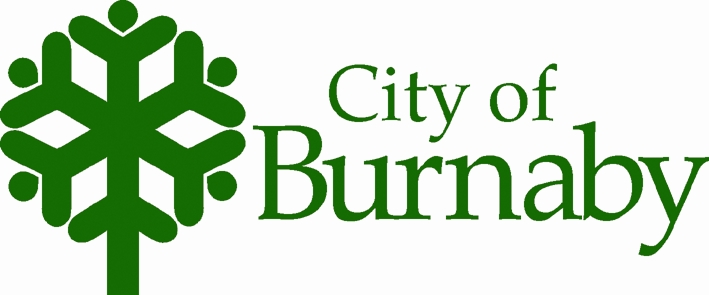 Employer Type

Municipal government