Director, Corporate Services **
(Full-Time, Salary)
 
Working closely with the Town Manager and Council you "Take Care of Banff" by setting the strategic direction related to the management of the Town of Banff's internal services. You ensure the Town operates within the Municipal Government Act (MGA) and oversee the service areas of Finance, Information Technology, Legislative Services (including FOIP and Information Governance) and Human Resources. NOTE: This position is undergoing transition and this description contemplates current, proposed, and temporary accountabilities and reporting structure.
 
As a senior leader in the organization, you lead and foster a respectful and motivated team of professionals committed to inward-facing services to the organization. You have earned the respect of your peers and partner agencies through collaboration and by successfully building relationships, planning, and executing actions and by delivering relevant and factual communications.
 
You must have completed a degree in public or business administration, commerce, or economics, acquired a professional designation as CPA, CGA or CMA. Certification in Local Government Management or as a Professional Project Manager are assets in this role. In your ten years' experience in a municipal services role (in Finance/Accounting, or Corporate Services functions), you have gained insight into the priorities of departments that deliver internal support services, while building and leading professional teams.
 
You are an effective collaborator, who builds relationships within the organization and with external agencies to execute strategies, tactics, deadlines, and reporting. You competently manage change in the work environment by planning and guiding those affected by transition and implementation. You demonstrate a fact-based presentation style to council and build confidence through a combination of knowledge and professionalism in your interactions and the supportive leadership of those who deliver internal services.
 
You are recognized for your discretion and sound judgement and as an individual who instills trust. Your references will attest to your adaptability and leadership in a changing workplace, which is critical in the future structure of the departments in this division.
 
** This position is undergoing changes in design and structure. Accountabilities and departmental reporting will be modified as evaluation and allocation of the portfolio are determined.
 
To view a current job description, please use this link: chrome- extension://efaidnbmnnnibpcajpcglclefindmkaj/ https://banff.ca/DocumentCenter/View/16108/2023-CORP--- Director-JOB-DESCRIPTION
 
The Town of Banff requires proof of full COVID-19 vaccination and a criminal background check with vulnerable sector clearance at time of hire.
 
Working safely is a condition of employment at the Town of Banff. As part of our internal responsibility system, all employees are accountable for adhering to Occupational Health and Safety legislation and Town of Banff safety protocols. The Town of Banff's safety culture philosophy is one of continuous improvement, so we look forward to your suggestions to make our workplace even safer.
 
"Taking care of Banff: our People, our Community, our Park."
 
Please direct your cover letter and resume, no later than December 26, 2023 to:

Email: jobs@banff.ca (Attention: Kelly Gibson, Town Manager)
Mail: Town of Banff, Box 1260, Banff, AB, T1L 1A1
Drop off: 110 Bear Street
 
The Town of Banff appreciates the interest from all applicants and will directly contact those being considered for an interview.
 
For more information about why the Town of Banff could be your next great career move, please visit banff.ca/careers.
Job Overview
Job Title

Director, Corporate Services **

Employment Type

Full Time

Employment Length

Permanent

Experience

5 years or more

Workplace Information

Unknown

Education

Bachelor's degree

Professional Category(s)

Corporate Administration
Executive / Administrative Management

Date Posted

November 17, 2023, 9:24 am

Expires

December 26, 2023, 4:30 pm
Town of Banff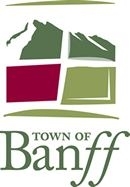 Employer Type

Municipal government