Palliser Regional Municipal Services
Planner II
Full-Time, Permanent Job Type
Policy / Planning / Research
Organization
Palliser Regional Municipal Services
Closing date
Feb 17, 2024
Job Description
Palliser Regional Municipal Services (PRMS) is seeking a qualified 
Planner II
 to join our team working out of the PRMS office in Hanna, AB. 
Remote work arrangements may be considered for the right 
candidate.
This position will focus on offering support, advice, and training to development officers across the PRMS region, as well as collaborating with municipalities to enhance and review their Land Use Bylaws (LUBs). To excel in this role, you must possess the capacity to articulate and guide individuals through complex processes, coupled with strong interpersonal and communication skills to foster positive customer service experiences.
This role is ideal for candidates with experience acting as a development officer and/or expertise in planning and drafting LUBs in Alberta.
Your responsibilities at PRMS will include:
Providing support and advice on planning and development questions and inquiries from municipal shareholders and residents.
Developing tools and templates for municipalities and leading training sessions for development officers, MPCs, and the Palliser ISDAB.
Leading LUB review processes, drafting documents, and processing LUB and statutory plan amendment applications. 
Community engagement sessions and processes for planning documents.
Potential involvement in statutory planning projects and subdivision application processing based on the candidate's experience and qualifications.
Qualifications:
The successful candidate will have a degree in land use planning, combined with at least three years of experience acting in a development officer or planner role. Previous experience in the development permit process is preferred. Further, the candidate will possess the following qualities:
In-depth knowledge of provincial and municipal planning legislation, including the Municipal Government Act and LUBs in Alberta.
Proficient in community planning practices, principles, and procedures for both rural and urban settings.
Skilled in drafting bylaws, policies, and procedures.
Experience with subdivision and development appeal board processes is considered an asset.
Proactive with the ability to work independently and meet deadlines.
Strong written, verbal, and presentation communication skills.
Who We Are:
PRMS is a regional organization providing planning, safety code and GIS services to 24 member municipalities across over 4 million hectares in east central Alberta. Our Municipal membership is diverse, ranging from large rural counties to small villages, and everything in between.  PRMS members are communities that work together to create resiliency based on a foundation of regional collaboration.
Benefits of Joining PRMS:
Opportunity to work on a broad range of projects.
Work with both Rural and Urban Municipalities
Opportunity for creativity in your work
Competitive Salary & Benefits
Work-life Balance (every second Friday off)
Casual internal work environment
Application ReturnContact Details:
Qualified candidates should submit a letter of interest and resume outlining their experience and qualifications to the attention of the undersigned:
Devin Diano, CEO/Director of Planning
P.O. Drawer 1900, Hanna, Alberta. T0J 1P0
Phone:  (403) 854-3371 - E-mail: 
ddiano@palliserservices.ca
We sincerely thank all candidates for their interest, but only those applicants who are selected for an interview will be contacted. 
The Position will remain open until a suitable candidate is selected.
Job Overview
Employment Type

Full Time

Employment Length

Permanent

Experience

Experience an asset

Workplace Information

Unknown

Education

Bachelor's degree

Professional Category(s)

Planning & Development

Date Posted

November 17, 2023, 8:29 am

Expires

February 17, 2024, 4:30 pm
Palliser Regional Municipal Services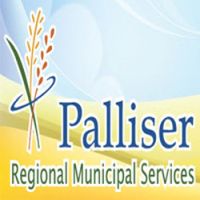 Employer Type

Municipal government