Operations Maintenance Coordinator

Operations
CUPE, Full Time
Posting #J0823-0298
 
At the City of Abbotsford our people are our greatest asset. We offer a wide range of diverse, stimulating and rewarding career opportunities that support and recognize high levels of performance. In Abbotsford, we work strongly to create a challenging yet rewarding environment for our employees to thrive. We invite you to become part of a place that has strong corporate and organizational values, rewarding career paths, challenging opportunities, and an engaging and dynamic team to work with.

Be part of the story. Join our team today.
---
We are currently offering an excellent opportunity in our Operations Department, for a dynamic, self-motivated individual with proven skills, knowledge and abilities as an Operations Maintenance Coordinator.
 
In this exciting role, you will be required to develop preventative maintenance plans (PVM) with input from Operations department staff and coordinate systems and processes to schedule, execute and document the work. You will initiate contracts for maintenance services and oversee service providers. You will supervise and participate with employees engaged in the development and operation of an Electronic Maintenance Management Systems (EMMS) and Asset Management systems.
 
In order to be considered for this position you must have:
Completion of a diploma in Engineering Technology, Business Administration, Computer Technology or an equivalent related diploma.
Five years related experience in a maintenance or operations planning environment including one year's training and/or related experience in an electronic maintenance management system, or an electronic business control system.
Valid B.C. Driver's Licence Class 5
 
This position is unionized, C.U.P.E Local 774, and the hourly rate of pay is from $36.83 per hour to $43.34 per hour. In addition, the City of Abbotsford offers a comprehensive benefits package.
 
At the City of Abbotsford, we work strongly to create a challenging yet rewarding environment for our employees to thrive.  We offer ongoing personal and professional development opportunities, competitive compensation and a comprehensive benefits package. 

The City of Abbotsford is committed to creating a workplace that fosters a culture of diversity and inclusion by attracting, retaining and developing a talented and diverse workforce which broadly reflects the community and citizens we serve. As such, we encourage applications from individuals from all genders, backgrounds and underrepresented groups. We will be happy to work with applicants requesting accommodation at any stage of the hiring process.

To apply, please visit us online at www.abbotsford.ca/careers

Closing Date: December 2, 2023.
Job Overview
Job Title

Operations Maintenance Coordinator

Employment Type

Full Time

Employment Length

Permanent

Experience

5 years or more

Workplace Information

Unknown

Rate

$36.83 to $43.34 Hour

Education

College, CEGEP or other non-university certificate or diploma from a program of 1 year to 2 years

Professional Category(s)

Public Works & Operations
Facilities Maintenance

Date Posted

November 16, 2023, 3:40 pm

Expires

December 2, 2023, 4:30 pm
City of Abbotsford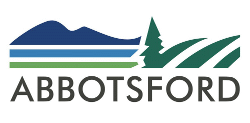 Employer Type

Municipal government