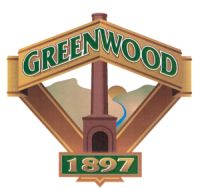 City of Greenwood

Receptionist
Part-time, On Call 
DEPARTMENT:
 Office Administration
STATUS:
 Part-time, On Call 
NO. OF POSITIONS:
 One
UNION:
 CUPE, Local 2254
HOURS OF WORK:
 14 hours per week
SALARY: 
$22.89 - $23.06
This is a part-time, on call position consisting of 2 days per week plus sick and vacation coverage.  
Under the direction of the Corporate Officer, the Receptionist Clerk is responsible for receiving the public, processing payments, document processing, updating records, opening, and closing office procedures, and the operation of all office equipment. The Receptionist Clerk will assist the Corporate Officer, Deputy Finance Clerk and office staff as requested.
QUALIFICATIONS: 
High School Graduation 
Completion of 1st level accounting in a recognized accounting program and related work experience
Completion of Office Administration Program or similar course of studies
Minimum two years of experience in office procedures
Proficient in computer applications
Familiar with financial spreadsheet and database use
Excellent interpersonal and communication skills
High degree of tact in meeting, dealing and cooperating with internal and external clients
Willing and able to perform new tasks or change how a task is done
Prior municipal experience considered an asset
Interested candidates are invited to submit their resume and covering letter, quoting the position to 
finance@greenwoodcity.ca
 by 
4:30 pm on December 8, 2023.
The City of Greenwood thanks applicants for their interest, and advises that only those candidates under active consideration will be contacted.
Job Overview
Job Title

Receptionist Clerk

Employment Type

Part Time

Experience

1 year to less than 2 years

Workplace Information

Unknown

Rate

$22.89 to $23.06 Hour

Professional Category(s)

Office Administration

Date Posted

November 16, 2023, 2:24 pm

Expires

December 8, 2023, 4:30 pm
City of Greenwood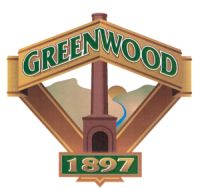 Employer Type

Municipal government