The District of Squamish is located in the unceded traditional territory of the Skwxwú7mesh Úxwumixw (Squamish Nation). We offer gratitude to the Skwxwú7mesh People who have lived on these lands since time immemorial.

Manager of Financial Planning and Reporting
Regular Full-Time
Are you a confident finance professional possessing strong leadership skills in supervision, change management, strategy and workplan development and communication? If you have extensive experience in long-term financial planning and you've been responsible for the development, improvement, education and accountability of a municipal government's financial planning and procedures, this may be the opportunity for you! The District of Squamish is seeking a Manager of Financial Planning and Reporting to join our team as a key member of the Finance leadership team.
Key Responsibilities:
Responsible for the District's decentralized financial planning process and provides financial planning advice, training, mentoring and assistance to all departments including Senior Leadership teams.
Provides sound, policy aligned financial planning guidance and recommendations to Council and Senior Leadership with confidence, consistency, clarity and professional credibility.
Responsible for the development, improvement, education, and accountability of the District's financial planning procedures and policies.
Demonstrates strong leadership skills by providing advice, education and guidance representing the District at Council meetings, various committees of Council, and associated bodies.
Attends meetings as a financial advisory resource; and/or participates in meetings and on various committees.
Supports, leverages and improves the District's budgeting and planning software system that facilitates financial planning across all departments in the financial planning lifecycle.
Develops, analyzes and maintain financial models for financing options, processes, municipal functions, and current and emergent issues as necessary.  
Who you are:
  Our ideal candidate will possess a CPA designation, and a graduate degree is an asset, preferably a Master of Business Administration. In addition, you will have a minimum of 6-8 years of post-designation experience in municipal financial planning and experience working at a senior finance level and within local government administration preferred.
Who we are:
The District of Squamish is a progressive and growing community. Our friendly, small-town setting, spectacular natural environment, thriving arts, culture and heritage scene and world-class recreational opportunities offer an incredible live-work-play lifestyle that few places can beat. 
We are a team of fun-loving yet highly dedicated and hardworking professionals who are committed to continuous learning, improvement, and excellence in service to our citizens - and so is our ideal candidate.
Our Vision:
Our organization is a thriving community, serving the thriving community of Squamish.
Our Mission:
We lead, facilitate and partner to ensure a liveable and sustainable Squamish.
Our Core Values:
Respect, Integrity, Connection, Progress
Think you would be the perfect fit?
Then come work with us at the District of Squamish! In addition to a competitive salary ($117,303.25-$128,904.67), the District of Squamish also offers a comprehensive benefits package, one of Canada's top pension plans- the Municipal Pension Plan, as well as a fortnight schedule (70 hours bi-weekly), which allows for an earned day off every second week
. A hybrid/flexible work from home arrangement may be considered in accordance with the District's Remote Work Policy.
A complete job advertisement can be viewed at:
http://squamish.ca/yourgovernment/careers/job-postings/
This is an exempt position and is excluded from Union membership.
Please submit your cover letter and resume quoting competition #
23-119
to:
Human Resources
District of Squamish
37955 Second Avenue, P.O. Box 310, Squamish, BC V8B 0A3
E-mail
:
jobs@squamish.ca
Application deadline: Until position is filled
Job Overview
Job Title

Manager of Financial Planning and Reporting

Employment Type

Full Time

Employment Length

Permanent

Experience

5 years or more

Workplace Information

Remote work available

Rate

$117,303.25 to $128,904.67 Year

Education

Bachelor's degree

Professional Category(s)

Financial Administration

Date Posted

November 16, 2023, 11:14 am

Expires

December 16, 2023, 4:30 pm
District of Squamish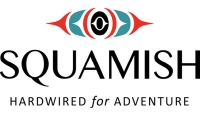 Employer Type

Municipal government