District of Port Hardy 
Capital Project Manager

About the District of Port Hardy
Come "Live the Adventure" with us! Located on the northernmost tip of beautiful Vancouver Island, on the traditional territory of the Kwakiutl people, Port Hardy is a wilderness paradise with tremendous outdoor assets, including world-class diving, sports fishing, caving, kayaking, and hiking. Affordable housing, clean air, and a welcoming community make Port Hardy a great place to work, play, and live.
 
At the District of Port Hardy, we're embarking on a transformative journey within our community. We're searching for an exceptional leader who shares our passion for leading people to success. Our departments are a powerhouse of talent, boasting highly skilled employees who are deeply committed to delivering top-notch services to our vibrant communities.
 
To learn more about us, please visit: porthardy.ca/

About the Opportunity
The District of Port Hardy has an exciting opportunity for a full-time Capital Projects Manager, based in Port Hardy, BC.
 
The Capital Projects Manager is responsible for planning, managing, and executing various capital improvement projects for the community. This role involves overseeing project budgets, schedules, and resources, ensuring that projects are completed on time and within scope. You will work closely with cross-functional teams and external stakeholders to deliver successful capital projects in line with our yearly objectives.
 
Your responsibilities include, but are not limited to:
Develop comprehensive project plans, including scope, budget, objectives, and timelines
Create and manage project budgets, ensuring cost control and resource allocation
Coordinate and manage a range of funding and grant agreements, ensuring the fulfillment of all obligations and commitments for timely access to funding streams
Allocate and optimize resources effectively for project efficiency
Lead and mentor cross-functional project teams, fostering a positive working environment
Oversee procurement, manage contractor relationships, and enforce compliance
Implement quality control processes, conduct inspections, and resolve quality issues
Develop and monitor project schedules, addressing delays and providing oversight
Maintain project documentation and provide regular updates to stakeholders
Ensure projects adhere to relevant municipal regulations and obtain necessary permits
Fosters and sustains collaborative and effective working relationships across jurisdictions with departmental staff, managers, consultants, contractors, builders, developers, utility companies, and the general public

More About You
In order to qualify for this role, you must have 5+ years of related experience, along with a Project Management Professional (PMP) certification.

The following skills and experience will be strong assets:
Diploma or degree in civil engineering, planning, construction management or a related discipline
Experience in land development, design, construction, or contract administration
Experience working in a municipal setting
 
As our ideal candidate, you are highly organized, with an ability to think outside the box to utilize all resources and maximize efficiencies in our projects. You have a drive and desire to leave your mark on the community through spearheading successful projects in facility improvement, construction, and maintenance.
 
Above all, we value an adventurous attitude and entrepreneurial spirit, to drive our district forward while upholding our culture of collaboration.

About the Benefits
In exchange for your hard work and dedication, you will receive a competitive salary of $98- 110k/yr, negotiable dependent on experience, along with a great host of benefits, including:
Extended health care, dental, and vision
Short-term and long-term disability insurance
Life insurance and AD&D
Employee Family Assistance Program
Access to TELUS Health
Pension plan
Legal advice and counsel for staff
4 weeks' vacation to start + time in lieu for council meetings
Relocation assistance
Regular holiday parties, various employee appreciation events, and more!
 
If you are interested in progressing your career with a growing company, apply for the opportunity today at: https://scouterecruit.net/jobs/257188
Job Overview
Job Title

Capital Project Manager

Employment Type

Full Time

Employment Length

Permanent

Experience

5 years or more

Workplace Information

Unknown

Rate

$98,000.00 to $110,000.00 Year

Education

Other trades certificate or diploma

Professional Category(s)

Planning & Development
Engineering
Project & Program Management
Construction

Date Posted

November 16, 2023, 9:01 am

Expires

December 13, 2023, 4:00 pm
District of Port Hardy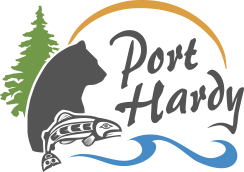 Employer Type

Municipal government