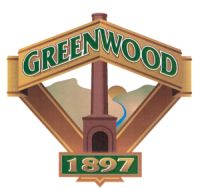 Chief Financial Officer/Corporate Officer
Temporary

The City of Greenwood is Canada's smallest incorporated City centrally located in the Kootenay – Boundary region, approximately 2 hours from Kelowna and half an hour from Grand Forks. The City of Greenwood is a vibrant and growing community with a rich history.

The temporary Chief Financial Officer/Corporate Officer reports directly to Mayor and Council and is responsible for managing the day-to-day operations and services of the City in accordance with the Community Charter, municipal bylaws and policies as directed by Council.

The ideal candidate for the position of CFO/CO will possess at least five years of progressive experience working at a senior management level in local government. The CFO/CO will be responsible for directing staff and advising Council on decisions regarding executing their strategic goals and vision and meeting the needs of the community. The CFO/CO must possess strong academic credentials and a demonstrated knowledge of local government legislation, grant writing, financial management and asset management.  This position is responsible for financial reporting and budgeting.

Required Education and Experience
Knowledge of Vadim.
Post-secondary education in Public Administration, Business Administration, or related fields.
A minimum of 5 years of directly related senior management work experience.
Local government financial management experience including budget preparation, year-end and audit administration, and preparation of financial statements.
Understanding of Community Charter and Local Government Act.
Displays strategic thinking, service-orientated, tact and diplomacy.
Excellent written and oral communication skills.
 
The City of Greenwood offers an excellent benefits package. The salary for this position will be based on education and experience. Please forward your resume and cover letter In Confidence to:
            Mayor John Bolt
            City of Greenwood
            PO Box 129
            Greenwood, BC V0H 1J0
            Email: John.Bolt@greenwoodcity.ca
           
Qualified candidates are invited to submit a resume and cover to Mayor and Council for the City of Greenwood by email to: John.Bolt@greenwoodcity.ca.

The City of Greenwood thanks all applicants for their interest in this position; however only those selected for an interview will be contacted.
Job Overview
Job Title

Chief Financial Officer/Corporate Officer

Employment Type

Full Time

Employment Length

Temporary

Experience

5 years or more

Workplace Information

Unknown

Rate

$45.00 to $55.00 Hour

Education

College, CEGEP or other non-university certificate or diploma from a program of 1 year to 2 years

Professional Category(s)

Financial Administration

Date Posted

November 15, 2023, 2:09 pm

Expires

January 15, 2024, 4:00 pm
City of Greenwood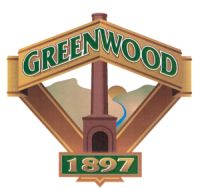 Employer Type

Municipal government