The District of Squamish is located in the unceded traditional territory of the Skwxwú7mesh Úxwumixw (Squamish Nation). We offer gratitude to the Skwxwú7mesh People who have lived on these lands since time immemorial.
Senior Energy Specialist
Temporary Full-Time
 
Explore this unique opportunity to work with our Sustainability team.  The Senior Energy Specialist functions as part of the District of Squamish's Sustainability department to identify and implement low carbon energy initiatives in line with Squamish's Community Climate Action Plan (CCAP). The position will focus on actions related to both new and existing building infrastructure, as well as other actions outlined within the CCAP such as decarbonizing transportation and closing the loop on waste. The role is developed in partnership with FortisBC's Climate Action Partnership program.

Who you are: Our ideal candidate will have a post-secondary degree in environmental sciences, engineering, planning, policy, or another relevant field, will possess additional education, training or accreditation in a field related to energy or sustainability.  In addition, this role requires five years' experience years of experience working in a field related to energy or sustainability, or, have an equivalent combination of education, training and experience.
 
Who we are: The District of Squamish is a progressive and growing community. Our friendly, small-town setting, spectacular natural environment, thriving arts, culture and heritage scene and world-class recreational opportunities offer an incredible live-work-play lifestyle that few places can beat.  
 
We are a team of fun-loving yet highly dedicated and hardworking professionals who are committed to continuous learning, improvement, and excellence in service to our citizens - and so is our ideal candidate.
 
Our Vision: Our organization is a thriving community, serving the thriving community of Squamish.
Our Mission: We lead, facilitate and partner to ensure a liveable and sustainable Squamish.
Our Core Values: Respect, Integrity, Connection, Progress
 
Think you would be the perfect fit? Then come and Deliver Outstanding Service at the District of Squamish!
On top of our hourly rate - $42.55 (2021 rates), this position is also eligible to immediately receive an additional 4% vacation pay and 5% statutory holiday pay, as well as 12% in lieu of benefits after 455 hours worked.
 
The role is currently advertised for up to six months, and there may be an opportunity that the assignment will be extended.
 
A complete job advertisement can be viewed at: https://squamish.ca/yourgovernment/careers/job-postings/
 
This is a Union position within the Collective Agreement of CUPE Local 2269 and the District of Squamish.
 
If you have questions that aren't answered there, please reach out to our friendly HR team at the contact email below.
 
Please submit your cover letter and resume quoting competition #23-108 to:

Human Resources
District of Squamish
37955 Second Avenue, P.O. Box 310, Squamish, BC V8B 0A3
E-mail: jobs@squamish.ca
 
Application deadline: Open until filled.
 
Job Overview
Job Title

Senior Energy Specialist

Employment Type

Full Time

Employment Length

Temporary

Experience

5 years or more

Workplace Information

Unknown

Education

Bachelor's degree

Professional Category(s)

Engineering
Environmental Services
Climate & Sustainability

Date Posted

November 9, 2023, 2:30 pm

Expires

December 9, 2023, 4:30 pm
District of Squamish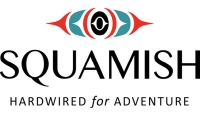 Employer Type

Municipal government