Land & Natural Resources Coordinator
Job Posting No. 2023.25

With recreation at our doorstep, affordable living and big city amenities all in a small, friendly town, consider Fort Nelson to spend less time commuting, less money on housing, and more time living.
 
If a competitive annual salary range of $77,400 to $96,750 and a comprehensive benefits package including health/dental, 4-weeks vacation and a travel grant sound interesting, then we would like to hear from you!

The Northern Rockies Regional Municipality is seeking an experienced and motivated professional to complement our Regional Development & Planning Team. Reporting to the Director of Regional Development & Planning, the Land & Natural Resources Coordinator (LNRC) works broadly in the coordination of regional development, land, and natural resource special projects. They work on projects with natural resource management drivers that touch on regional development, natural resources research, policy analyses, and development. As local governments' priorities evolve, and new ones emerge, this position is an integral part of advancing the organization's leading-edge strategically important initiatives.

The position requires the demonstration of significant initiative, capacity, and operating efficiency in establishing and meeting operational objectives and standards, monitoring and identifying needs for new projects, and modifications to existing ones, research and development to support such projects and project management.

Qualifications include post-secondary education with an emphasis on Planning, Geography, Natural Resource Management, or related discipline along with at least 2 years of experience in local government, natural resource management, or a related field. Additional qualifications include excellent verbal and written communication skills; well-developed interpersonal skills; ability to deal tactfully and diplomatically with a diverse group of partners and stakeholders with an aim to develop and maintain collaborative working relationships. Proficiency in
computers/applications (Microsoft Office) including Word, Excel, and other Municipal systems is essential.

Employment is dependent on a successful Police Information Check.

A complete job description is attached to the posting file online at www.NorthernRockies.ca/Careers. We thank all applicants for their interest, and we will notify all candidates of receipt of applications.

This opportunity will remain open until filled.

Please e-mail your cover letter, resume, and three references to:
Erin La Vale, CPHR Deputy CAO/Director of Human Resources
NORTHERN ROCKIES REGIONAL MUNICIPALITY
Bag Service 399 | Fort Nelson, BC | V0C 1R0
Email: jobs@northernrockies.ca
 
In the Northern Rockies, we live a well-rounded lifestyle. We're friendly and approachable.

It's in our nature to welcome you and your family warmly. If you are looking for a friendly place to live, backed by an amazing natural playground the Northern Rockies might be for you.

Find out why Fort Nelson and the Northern Rockies is BC's best kept secret, visit www.NorthernRockies.ca.
Job Overview
Job Title

Land & Natural Resources Coordinator

Employment Type

Full Time

Employment Length

Permanent

Experience

2 years to less than 3 years

Workplace Information

Unknown

Rate

$77,400.00 to $96,750.00 Year

Education

College, CEGEP or other non-university certificate or diploma from a program of 1 year to 2 years

Professional Category(s)

Planning & Development

Date Posted

November 1, 2023, 3:15 pm

Expires

December 31, 2023, 4:30 pm
Northern Rockies Regional Municipality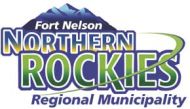 Employer Type

Municipal government