Planning Analyst (Planner I)

THE OPPORTUNITY
Sun Peaks Mountain Resort Municipality is seeking a motivated and energetic individual with municipal planning experience to fill the new role of Planning Analyst (Planner I).

Reporting to the Director of Corporate Services the Planning Analyst is responsible for the full range of land use and planning activities undertaken by the Municipality. This includes the preparation of various development plans and site planning, application review, field work, data collection and analysis, research and report writing as well as applicable bylaw and policy reviews and amendments. The work involves the exercise of independent judgement in the undertaking of assigned tasks and undertaking of routine administrative tasks.

ABOUT SUN PEAKS MOUNTAIN RESORT MUNICIPALITY
Sun Peaks Mountain Resort Municipality is a vibrant year-round, growing mountain tourism community boasting world class skiing, mountain biking, skating rink, hiking and golf and a core tourist village with some 850 hotel beds. Sun Peaks has a population of 1,500 year-round residents, and hosts on average 3,000 to 5,000 winter visitors and residents and some 1,000 to 3,000 daily summer visitors.

At a base elevation of 1,255m the unique European inspired walkable village is located 45 minutes from Kamloops in British Columbia's interior. The community has a unique ski-in/ski-out public school, medical centre, and numerous recreational facilities.

KEY ROLES & RESPONSIBILITIES
Review and process documentation submitted in support of re-zoning, development permit, Temporary Use Permit, development variance permit, subdivision, and Board of Variance applications.
Review building permit applications for compliance with subdivision and/or zoning regulations, procedures, Official Community Plan policies, development permit guidelines and other applicable bylaws and policies.
Prepare reports on development applications.
Manage referrals to stakeholders related to planning applications.
Provide customer service responding to a variety of planning questions from the general public and development community.
Liaise with applicants, design professionals and the public concerning technical aspects of plan submissions.
Prepare responses to general or routine zoning or subdivision enquires from staff, the public and the development community.
Conduct research and analysis related to residential, commercial, recreational, environmental and social planning issues.
Interpret land use and development regulations for the public, development community and staff as required.
Attend Council meetings to present information on planning matters where required.
Work with the TNRD's GIS services to maintain up-to-date map schedules.
Coordinate or assist with public hearings and other public meetings, including preparation of notices as required by applicable statutes, regulations or bylaws.
Complete or assist with the preparation of grant applications for projects related to planning or other areas.
Perform other related duties.

QUALIFICATIONS
Degree/diploma in Planning or related discipline.
A minimum of 2 years of land use or planning experience, preferably in a municipal government.
An equivalent combination of education and experience may be considered.
A strong working knowledge of BC Legislation, regulations, legal frameworks and procedures that regulate planning and development.
Membership or eligibility for membership in the Canadian Institute of Planners (CIP).
Good interpersonal skills including the ability to deal effectively and positively with Council members, the public, colleagues and other professionals.
Strong written and oral communication skills.
Valid BC Drivers Licence (Class 5).

COMPENSATION
The position pays an hourly rate of $37 and includes a comprehensive benefits package, including a municipal pension plan.

APPLICATIONS
Resumes with a cover letter outlining your relevant experience can be submitted to:

Deanna Campbell cao@sunpeaksmunicipality.ca

Deadline: Open until filled
Job Overview
Job Title

Planning Analyst (Planner I)

Employment Type

Full Time

Employment Length

Permanent

Experience

2 years to less than 3 years

Workplace Information

Unknown

Education

Other trades certificate or diploma

Professional Category(s)

Planning & Development

Date Posted

October 19, 2023, 11:33 am

Expires

February 29, 2024, 4:00 pm
Sun Peaks Mountain Resort Municipality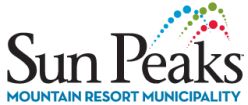 Employer Type

Municipal government