School District No. 34 (Abbotsford)
Journeyman - HVAC
Closes on: OngoingPosting Reference Number:
S 23 MTE 005 REG                          
Job Code:
3351065
Job Type:
Full Time
Openings:End Date:Salary:
 $35.87 per hour + $2.00 LMA (Labour Market Adjustment)
Job Description & Requirements
The Abbotsford School District is located on the traditional and unceded territory of the of the Stó:lō people, the Semá:th First Nation and Mathexwí First Nation. With this, we respect the longstanding relationships that Indigenous Nations have to this land, as they are the original caretakers.
Why Abbotsford?
Located under an hour from Vancouver, the Abbotsford School District is settled in the heart of the beautiful Fraser Valley and surrounded by spectacular mountain views.  
Learn more about the Abbotsford community:
https://tourismabbotsford.ca/
-
www.thefraservalley.ca

Why the Abbotsford School District?
Every day, in every classroom and office at Abbotsford School District, our employees provide a world-class, innovative educational experience for over 19,000 students. We are committed to ensuring that every student receives the support they need to access the high-quality education they
deserve. We are proud of our collaborative, inclusive and supportive work environment.  
Review our Strategic Plan:
https://www.abbyschools strategic plan
Learn about our Leadership Development Framework:
https://hr.abbyschools.ca/leadership-development
Read the Superintendent's Blog:
abbyschools.ca/blogPOSITION SUMMARY:
Under the general direction of the Foreman—HVAC, the Trades—Journeyman HVAC is responsible for functions involving the installation, maintenance and repair of heating, ventilation and air conditioning (HVAC) services in district facilities.  
This position performs a variety of technical/manual tasks under limited supervision and in accordance with clearly established policies, procedures, regulations and codes. Judgment is exercised in handling new assignments and determining new work methods.
SPECIFIC ACCOUNTABILITIES:
Installing, modifying, repairing, maintaining and inspecting heating, ventilation and air conditioning equipment in district facilities including fans, boilers, pumps, heat pumps, rooftop units, towers, furnaces.
Troubleshooting problems with HVAC systems including diagnosing and isolating the problem, researching solutions and repairing when tools and resources are available or referring to external contractors when necessary.
Participating in preventive maintenance inspection of HVAC systems, equipment and fixtures and preparing written reports of condition and providing recommendations for corrective action; maintaining written work records as required.
Providing support, technical advice and training to other trades and district staff relating to use and maintenance of HVAC equipment. Providing advice and assistance related to new HVAC installations, repairs or modifications/upgrades to existing HVAC systems.
Submitting order/requisitions to Foreman for parts and supplies inventory and/or purchasing supplies on an as needed basis to complete work orders.
Responding to service calls as required.
Ensuring equipment and supplies used to perform duties are stored and maintained appropriately. Maintaining a working knowledge of district operational/personnel policies related to the position.
Ensuring compliance with district and government health and safety procedures and regulations within the Facilities Management department to minimize potential for accidents, injuries and hazards.
Undertaking related duties, as assigned consistent with this position.
QUALIFICATIONS, KNOWLEDGE, SKILLS AND ABILITIES:
Grade 12 diploma, or equivalent, supplemented by a current British Columbia or Interprovincial Trades Qualification in HVAC and/or Refrigeration Mechanics, and Class B Gasfitter Ticket (a current interprovincial trades qualification in Plumbing may also be considered). A minimum of 3 years' HVAC work experience; 1 year work experience using DDC systems. A valid Class 5 BC Driver's license.
As well, incumbents also require the following:
Proven ability to use Microsoft Office programs, internet and internet-based programs, with the ability to learn other software programs; Proven ability to determine, judge and select appropriate courses of action in accordance with established policies and procedures; Understanding and awareness of cultural diversity;
Proven ability to multi-task, prioritize, self-motivate, and meet deadlines;
Proven ability to communicate effectively both orally and in writing, and to provide service and relationship to the public and School District in a professional, respectful, positive and courteous manner;
Proven ability to establish and maintain positive, effective work relationships in a team environment at all times; Proven ability to use tact and discretion and maintain confidentiality in matters pertaining to the School District;
Working knowledge of WHMIS and WorkSafe BC occupational health and safety regulations and the demonstrated ability to work in a manner that recognizes personal safety and the safety of others;
Ability to be flexible, adaptable and resilient to change;
Ability to explain complex or simple instructions or information clearly to others;
Working knowledge of the technical drawings, regulations and codes, standard practices, methods, materials and tools and equipment used in the trade;
Proven ability to perform physical activities such as lifting, pushing, pulling and moving materials, equipment and supplies.
How to Apply:
The Abbotsford School District only accepts online applications. Please apply through:
www.makeafuture.ca
Current Abbotsford School District employees can apply through
www.makeafuture.ca
The current salary is $35.87 per hour plus $2.00 Labour Market Adjustment, plus a comprehensive benefits package including medical, dental and pension.
Individuals not currently employed by School District No. 34 (Abbotsford), are required to sign an "Authorization for Criminal Record Search" to permit a criminal record review.
The interest of all applicants is appreciated; however, acknowledgements will only be made to those selected for an interview.
Abbotsford School District
2790 Tims Street , Abbotsford, British Columbia, V2T4M7
Job Overview
Job Title

Journeyman - HVAC

Employment Type

Full Time

Employment Length

Permanent

Experience

3 years to less than 5 years

Workplace Information

Remote work unavailable

Education

Other trades certificate or diploma

Professional Category(s)

HVAC & Refrigeration

Date Posted

September 22, 2023, 12:36 pm

Expires

December 31, 2023, 4:30 pm
School District No. 34 (Abbotsford)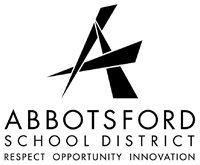 Employer Type

Municipal government