Third Deputy Fire Chief 
Job Type: 
Other
Organization: 
Yellowhead County
Competition Number: 23-040Job Description
Under the general direction of the General Manager of Protective Services and reporting to the Fire Chief or designate, the Third Deputy Fire Chief will contribute to the overall leadership of the fire department and is responsible for Emergency Management and Municipal Emergency Plan as well as but not limited to logistics, support services, procurement, fleet maintenance, fleet replacement, equipment replacement, and supporting the day-to-day operations and emergency requirements of the Yellowhead County Fire Service, providing technical and advisory assistance to the Fire Chief or designate and to the District Chiefs. This position provides emergency response as required, assuming command as necessary and in accordance with the Yellowhead County Fire Services Standards.
Position Responsibilities:Fire and Rescue:
As a member of the executive team, the Third Deputy Fire Chief will inspire and support a shared vision for the future of the Yellowhead County Fire Department.
Develop long-range plans that ensure the services provided by the department are integrated and aligned with the goals and priorities of Yellowhead County.
Act as Deputy DEM and acting as DEM when required.
Maintain the Municipal Emergency plan and ensure it is up to date.
Provide leadership through regular contact with staff and establishment and monitoring of objectives.
Providing and monitoring goals, objectives, and results ensuring adequate strength is maintained.
Develop coaching and mentoring systems for the department.
Ensure staff carry out duties and responsibilities effectively and efficiently.
Conduct investigations into all disciplinary issues, determining and applying discipline for branches supervised.
Maintain a current understanding of industry best practices, operational technologies, policy directions and trends.
Advise the Fire Chief or designate on all aspects of support for Fire Services operations.
Lead on all Support Services.
Develop and implement support services program standards to ensure operational readiness in conjunction with the Deputy Chief of Operations and Training.
Maintain Protective Services fleet vehicle replacement schedule.
Responsible for implementing, monitoring, and ensuring Protective Services fleet vehicle maintenance and replacement is maintained and carried out.
In conjunction with Information Technology and Fire Command staff, responsible for FDM, CAD and RMS systems, ensuring proper functionality and operation.
Maintain the database and necessary records related to supporting operations and generate quantitative reports as required, including asset management.
Ensure all equipment, apparatus and facilities are functional and response ready.
Responsible for fire radio communication system, all components and the replacements or maintenance of the aforementioned equipment.
Implement a maintenance and replacement plan for all equipment.
Assist with annual budget preparation and implementation, maintaining budget control for Support Services.
Provide operational support to fire districts requiring information and/or equipment.
Assume the role of "Acting" Fire Chief as designated by the General Manager of Protective Services as required from time to time.
Deliver specific training to district fire staff/volunteers in accordance with the training programs and with new equipment being received by County or at the request of the Fire Chief or designate.
Develop and/or implement approved program goals, objectives, policies and operational standards for Support Services.
Work closely with fire districts requiring information and/or training in regard to Support Services; and
Conduct fire inspections, fire investigations and fire prevention educational programs as delegated from time to time by the Fire Chief or designate.
Emergency Response:
Maintain a good working knowledge of firefighting techniques and emergency medical services.
Respond to emergent situations within Yellowhead County to provide assistance to fire districts, industry or other agencies as required or requested.
Assume command during emergency incidents in accordance with Yellowhead County Fire Services standards; and
Provide assistance to the Fire Chief or designate in developing and maintaining the Municipal Emergency Plan and liaise with internal and external partners regarding the plan.
Other:
Consult on programs, making recommendations and improvements as required.
Specific project responsibilities as required.
Other duties as assigned.
Minimum Qualifications:
Post-Secondary Degree or Diploma in emergency management, fire protection, fire sciences, public or business administration, leadership or related field is required.
Minimum ten (10) years in the fire services, with five (5) years of this time in a career position.
Minimum five (5) years in a supervisory capacity.
Certified as a Safety Codes Officer I, Investigator Level II and Inspector Level II.
Certified Occupational Health and Safety Officer certification considered an asset.
Experience in Equipment and Apparatus procurement preferred.
NFPA Standard 1001 – Firefighter I and II, NFPA Standard 1041 – Instructor I and II, and NFPA Standard 1021 – Fire Officer Level I or equivalent, required.
NFPA Standard 1033 – Investigation, NFPA Standard 1031 – Inspection, NFPA Standard 1002 – Operator, preferred.
The incumbent must provide a Vulnerable Sector Check.
The incumbent must provide a clean Driver's Abstract.
ICS 400 preferred.
Standard First Aid Level C and CPR.
Emergency Medical Technician considered an asset.
The incumbent must hold a Valid Class 3 Driver's License with air endorsement.
Alberta WUI certification considered an asset.
Alberta Structural Protection Specialist certification considered an asset; and
The incumbent must hold a Defensive Driving certificate completed within the last five (5) years.
Attributes:
Ability to deal effectively with the general public, staff, and volunteers.
Strong written and verbal communication skills.
Strong organizational and supervisory skills.
Superior Emergency response skills and techniques.
Good public speaking and training skills.
Strong computer skills and thorough understanding of Microsoft programs.
Working Environment:
Working time split as approximately 75% in the field and 25% in office setting.
The Third Deputy Fire Chief is expected to respond when requested/required to emergencies throughout the County on a rotational basis or as required by the Fire Chief or designate.
Emergency response duties are conducted under all weather, environmental and road conditions during all hours of the day for what may be extended periods of time.
Services are provided in a highly stressful and hazardous environment that requires correct immediate action to resolve incidents.
A high degree of physical effort is required in providing emergency services and the required training.
The First Deputy Fire Chief must be able to deliver both tactical emergency services and strategic services as the Incident Commander.
Travel is required throughout the region including travel in an emergency response mode; and
Attendance of evening and weekend meetings and training sessions required from time-to-time.
THE FOREGOING INFORMATION IS AN ACCURATE AND COMPREHENSIVE DESCRIPTION OF THE RESPONSIBILITIES AND LEVEL OF AUTHORITY ATTENDANT TO THIS POSITION.  
The salary range is $93,183 to $115,547 per year. Yellowhead County offers a competitive benefit package.Application ReturnPlease apply online at www.yhcounty.ca/jobs
Only those candidates being considered will be contacted.
All applications must include cover letter and resume.
This competition will remain open until filled.
Job Overview
Job Title

Third Deputy Fire Chief

Employment Type

Full Time

Employment Length

Permanent

Experience

5 years or more

Workplace Information

Unknown

Rate

$93,183.00 to $115,547.00 Year

Education

Bachelor's degree

Professional Category(s)

Fire / Rescue / First Aid Services
Emergency Coordination & Preparedness

Date Posted

September 21, 2023, 9:17 am

Expires

December 30, 2023, 4:30 pm
Yellowhead County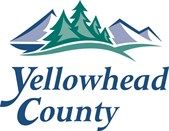 Employer Type

Municipal government