Cowichan Tribes

Specific Claims Researcher

Reference No. LSG-LAN-SCR-0923

PURPOSE:
Reporting to the Director of Lulumexun Lands & Self Governance, the Specific Claims Researcher performs research, prepares various land claims progress, provide advice and assistance to legal staff on claims related documentary evidence. This is a full-time permanent position that works primarily in the office with minimal local travel required.

COMPENSATION AND BENEFITS:
Cowichan Tribes offers an excellent benefit and pension plan available after successful completion of the probationary period. The position includes paid professional development, paid vacation and paid sick leave. Depending on experience, the position starts at $39.05 – $41.42 per hour ($71,070.09 – $75,388.95 annually).

RESPONSIBILITIES:
Conducts land claims related research; visits and searches records at the Cowichan Tribes offices, provincial archives, Indigenous Services Canada, Hudson's Bay Company and other agencies or departments having past dealings with or records involving land related issues; prepares claim related documentation, records and files according to priority, urgency, chronological order, size, scope, specific and comprehensive claim types
Investigates, researches and follows up on issues of archaeological significance that may affect land claims; gathers evidence and determines if artefacts or remains impact on land claims; prepares documentation, reports and discusses with reporting manager and committees and/or legal input; discusses and ensures Cowichan Tribes interests are represented with external agencies where reserve or claimed/disputed lands are involved
Monitors the progress and status of claims with various government agencies and departments; prepares monthly reports and summaries on claim activity and status
Prepares annual Land Claim budgets based on numbers of claims, estimated time required to complete and legal advisory costs; discusses and verifies with reporting manager; forwards approved budget estimates to government agencies for funding
Gathers and provides claim related documentation evidence, information and data to contract legal staff for legal review and opinion; prepares and provides claim related legal opinion data to the reporting manager for discussion and/or presentation to the Chief & Council for discussion and/or action
Maintains and ensures a current understanding of Band and Council policies, protocol and politics as it relates to involvement with both native, non-native and government organizations
Other related duties as required

EDUCATION AND EXPERIENCE: (please attach all corresponding documents)
Certificate or Diploma in Office Administration or post-secondary courses in land research techniques, report writing or related field
Knowledge of Research methods and techniques, land claim documentation, records and file preparation, progress and status reporting, budgeting, office practices, procedures, routines, filing systems and records management, personal computer and related word processing/spreadsheet/database/presentation graphics application program operation knowledge
Minimum 1 year of previous experience with a demonstrated knowledge of research techniques and methods, land claims processes, documentation preparation procedures and practices, budgeting, use of a desk top environment and the full range of systems identified above
Well-developed oral, written communication and research abilities
Experience working in a First Nations community is considered an asset
Criminal Record Check required
Valid BC Class 5 Driver's License required
Effective December 1, 2021: full vaccination against COVID-19 is required to be eligible for employment at Cowichan Tribes. All individuals must show Proof of Vaccination as a mandatory condition of their employment

SKILLS, KNOWLEDGE, AND ABILITIES:
Ability to prepare summaries, reports and other land related documentation
Detailed knowledge of land claim research processes, Band and Council policies, protocol and politics
Knowledge of a Lands department record keeping files and systems
Proficiency in Microsoft Office and other related computer applications and software
Demonstrated research techniques, methods and skills.
Knowledge of the provincial, Indigenous Services Canada, Hudson's Bay Company and other sources of land related records
Knowledge and understanding of Cowichan Tribes culture, traditions, land, and Hul'q'umi'num'
language or a willingness to learn
 
HOW TO APPLY: Interested applicants are invited to submit a current resume, a detailed cover letter and three references. Applications must be sent to Human Resources by email before the deadline with the Reference Number in the subject line of your email.

Reference No. LSG-LAN-SCR-0923
Cowichan Tribes Human Resources Department
Email: resume@cowichantribes.com
Website: http://www.cowichantribes.com/employment
Deadline: 4:00 p.m. on Monday, October 2, 2023

Pursuant to section 41 of the BC Human Rights Code, preference may be given to applicants of Indigenous ancestry.
We thank all applicants in advance but only shortlisted candidates will be contacted.
Job Overview
Job Title

Specific Claims Researcher

Employment Type

Full Time

Employment Length

Permanent

Experience

1 year to less than 2 years

Workplace Information

Unknown

Rate

$39.05 to $41.42 Hour

Education

Other trades certificate or diploma

Professional Category(s)

Office Administration
First Nations Relations
Policy & Research
Records & Information Management

Date Posted

September 18, 2023, 2:34 pm

Expires

October 2, 2023, 4:00 pm
Cowichan Tribes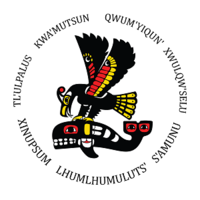 Employer Type

Municipal government