Accounting Coordinator / Payroll Administrator
Business Unit: Finance
Position Title: Accounting Coordinator / Payroll Administrator
Reports To: Director of Finance & Town Treasurer
 
The Opportunity
The Town of Erin is a vibrant and growing community located North West of the Greater Toronto Area and we are looking for someone to join our team as Accounting Coordinator / Payroll Administrator. Reporting to the Director of Finance & Town Treasurer, the successful candidate shall be responsible for a broad range of corporate finance tasks, including but not limited to the collection, recording, and balancing of revenues, invoicing; preparing, recording, and balancing general deposits, and providing cash control support to all Town Business Units. Processing accounts payable invoices, reviewing for authority threshold, recording invoices against Purchase Orders and confirming authorized signatures and mailing of payments. The incumbent will also assist with budget preparation and quarterly financial reporting and will support the team with response to general inquiries from staff, vendors and residents. The Town prides itself in service excellence, and innovation. If you are someone who shares those values and thrives in a fast paced environment we want to hear from you!

Position Requirements
Post-secondary diploma or degree in Accounting or related field is required;
Successful completion of the Municipal Accounting & Finance Program through AMCTO is an asset;
Minimum 3 years' experience in municipal finance or related government experience;
Previous experience as Accounting Coordinator is considered an asset.
Expertise in Microsoft Excel, Word, PowerPoint and graphs;
Proficiency in financial software such as Keystone

Major Responsibilities
Accounts Receivable
The collection and recording of accounts receivable revenue and invoicing.
Balance subledgers to the general ledger quarterly and at year end.
Review deposit and track MVC invoices from Fire Department
Create, update and issue all MVC claim invoices to insurance companies.
Organize, arrange and prepare General Deposit, including revenue received for all departments including but not limited to: developer's deposits, dog tag revenue, fire department revenue, reserve funds, development charges, security deposits, committee revenue, lease agreement revenue and misc. revenue

Accounts Payable
Accurate and timely completion of accounts payable
Review of authority thresholds
Confirm authorizing signature
Obtain invoices from all Directors and ensure that they have been coded accurately
Allocate corporate card expenses and check for completeness, original receipts and signing authority;
Review employee expense for reimbursement claims for completeness, original receipts, coding and authorized signature
Once cheques are signed, upload payment to bank and mail cheques with matching invoice stubs or information
Keep vendor lists current with the most up to date information
Process Purchase Orders and make sure documentation is complete and authorized according to the procurement By-Law;
Provide auditors with year-end Accounts Payable schedules and requests for source documents
Balance and reconcile cash received according to the cash register and supporting documentation;
Post EFT payments, upload to bank and send email notification to vendors
Balance sub-ledgers to the general ledger monthly.
Advise and assist Directors on Accounts Payable and vender questions for their departments
Troubleshoot and investigate discrepancies in cash received;
Post general deposit to applicable g/l account

Payroll & Benefits
Ensure overall compliance with all payroll inquiries and requests in a professional and timely manner
Process payroll, deductions and adjustments
Ensure time entry, pay rates and related information is properly captured in the system
Process terminations and ensure compliance with Employment Standards Act; ROE, vacation pay, final pay cheques e.t.c
Administer health benefits and prepare, reconcile and remit monthly remittances for WSIB, Benefits and Pension Plan.

Working Conditions and Environment
This position will be based out of the Town Offices.
This posting is for a 35-hour a week position
Office hours are 8:30am-4:30pm, Monday through Friday, however the incumbent may be required to work outside of normal business hours.
The salary range for this position is $68,851 - $82,454
The Town of Erin provides an excellent comprehensive benefit package as well as enrollment in the OMERS plan.
Proof of full vaccination against Covid-19 is preferred.

Interested applicants may submit their resumes to HR@Erin.ca  Resumes will be accepted until 4:30 pm September 29th 2023.

The foregoing represents a reasonable statement of the requirements of this position. Hiring will be subject to the successful passing of a Criminal Reference Check and verification of education and required certifications'. Information collected will be used in accordance with the Municipal Freedom of Information and Protection of Privacy Act for the purpose of job selection. The Town of Erin is an equal opportunity employer. Accommodations are available for all parts of the recruitment process in accordance with the Accessibility for Ontarians with Disabilities Act.
Job Overview
Job Title

Accounting Coordinator / Payroll Administrator

Employment Type

Full Time

Employment Length

Permanent

Experience

3 years to less than 5 years

Workplace Information

Unknown

Rate

$68,851.00 to $82,454.00 Year

Education

College, CEGEP or other non-university certificate or diploma from a program of 1 year to 2 years

Professional Category(s)

Financial Administration

Date Posted

September 18, 2023, 1:21 pm

Expires

September 29, 2023, 4:30 pm
Town of Erin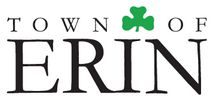 Employer Type

Municipal government