Town of Kentville
Chief Administrative Officer
Full Time Permanent 
The Town of Kentville, Nova Scotia is looking for an exceptional leader in a time of growth and prosperity!
With a population of over 6,600, Kentville is the center of the Annapolis Valley. We are a healthy  and vibrant community in which to raise or start a family, build or grow your business, develop  great friendships or to retire in comfort. Kentville is a thriving service centre, surrounded by a  mixed farming, orchards, vineyards and manufacturing, a world class regional hospital, and health  and educational services. We are an easy one-hour drive to Halifax and an international airport and  are close to the stunning Bay of Fundy and the world's highest tides. Kentville has all the  amenities and resources you need and also excellent recreational facilities and green spaces for  all of your year-round outdoor pursuits.
Overview: As CAO, you are the senior administrative leader of the Town, responsible for managing  its activities in accordance with the Municipal Government Act of Nova Scotia. Working with a  Council of seven (including the Mayor) you will have an impressive political acumen that includes  trust, integrity, respect, neutrality and transparency. You will provide timely guidance to Council  and under their direction ensure that all policies, programs and services are carried out  effectively. You will support a thriving and professional senior management team and staff in  achieving outstanding performance objectives. You will also maintain a positive connection between  residents and businesses to ensure they are aware of policies and initiatives being undertaken.
Kentville is growing in size and population.  To help the town and the region thrive, you will excel at regional collaboration among municipalities using intermunicipal service agreements  as well as other systems and processes.  The new CAO will also have experience with housing and  infrastructure development and a proven track record in accessing funding from Federal and  Provincial sources.  You will understand housing development and the need for different types of  housing that supports a continuum from market to affordable. The CAO will work closely with the  not-for-profit community to support our citizens and build a resilient community today and in the  future.
Qualifications:
Ideally, you have several years of leadership experience in senior administrative  or management roles, preferably at the municipal or provincial government level in Canada, together  with post-secondary education in a related discipline. You have a history of building consensus  among elected officials, staff, other levels of government, and residents. You understand the  issues and challenges facing municipalities, especially towns, and are familiar with best practices  in economic development, financial management, administration, operations, human resources,  emergency services and governance. You have a track record of successful roles and projects, and 
possess well-developed skills in communications, problem solving, and, most importantly,  leadership. Lastly, you have experience working with an elected board or council and you bring a  complete understanding  of governance. You should share the town's vision of a diverse workforce  that is representative, at all job levels, of the citizens we serve.
Application Process: All interested applicants must forward an electronic application including a  cover letter, and resume by
4:00pm on October 13, 2023.
Only those selected for an interview will be contacted. Please send applications electronically to: 
CAO Selection Committee,  
jobs@kentville.ca
Re: Town of Kentville CAO Application 2023  
Job Overview
Job Title

Chief Administrative Officer

Employment Type

Full Time

Employment Length

Permanent

Experience

Experience an asset

Workplace Information

Unknown

Education

Bachelor's degree

Professional Category(s)

Chief Administration

Date Posted

September 18, 2023, 11:54 am

Expires

October 13, 2023, 4:00 pm
Town of Kentville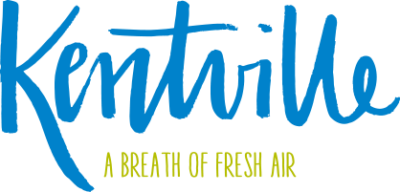 Employer Type

Municipal government