Fitness Centre Attendant
Auxiliary
Competition #23030A
 
North Vancouver Recreation & Culture (NVRC) is dedicated to building healthy individuals, families and communities. NVRC offers a wide range of recreation and cultural programs and services to residents of all ages and abilities. We are currently looking for a dynamic Fitness Centre Attendant to join our team and make a true difference in the lives of North Vancouver residents.
 
An on-call opportunity exists for an individual who possesses a positive attitude and strong communication skills. This is an auxiliary position involving shift work during days, evenings, weekdays and weekends.
 
RESPONSIBILITIES INCLUDE:
Greeting customers and conducting fitness centre pass checks
Responding appropriately to accidents or other emergency situations
Addressing customer questions and concerns
Providing general information about the facility, its policies and programs
 
QUALIFICATIONS:
Superior customer service and strong problem solving skills
Ability to work independently and part of a team
Ability to make sound judgement calls and respond quickly, calmly and efficiently to emergency situations
Availability for work during days, evenings, weekdays or weekends
 
REQUIREMENTS:
Experience working in a Fitness Centre
Previous experience working with the public
Emergency First Aid certification or equivalent and CPR Level A
 
All employees should be prepared to work at any NVRC location. All candidates are required to submit a Police Information Check as a requirement of the position prior to any appointment.
 
This is an auxiliary on-call position involving shift work including days, evenings and weekends. The pay for this unionized position ranges between $20.05 and $23.39 per hour, plus 12% in lieu of benefits.
 
CLOSING DATE:    October 3, 2023  
 
APPLY ONLINE AT: https://nvrc.peopleadmin.ca/postings/2117           
 
We thank you for your interest in employment with North Vancouver Recreation & Culture and advise that only those selected for an interview will be contacted.
Job Overview
Job Title

Fitness Centre Attendant

Employment Type

Part Time

Experience

Experience an asset

Workplace Information

Unknown

Rate

$20.05 to $23.39 Hour

Education

Other trades certificate or diploma

Professional Category(s)

Parks & Recreation

Date Posted

September 18, 2023, 8:22 am

Expires

October 3, 2023, 4:30 pm
North Vancouver Recreation & Culture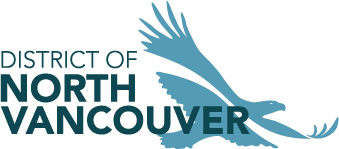 Employer Type

Municipal government

Location

North Vancouver, BC