Engineering Technologist II

Engineering & Regional Utilities
CUPE, Full Time Posting
#J0923-0170

At the City of Abbotsford our people are our greatest asset. We offer a wide range of diverse, stimulating and rewarding career opportunities that support and recognize high levels of performance. In Abbotsford, we work strongly to create a challenging yet rewarding environment for our employees to thrive. We invite you to become part of a place that has strong corporate and organizational values, rewarding career paths, challenging opportunities, and an engaging and dynamic team to work with.

Be part of the story. Join our team today.
---
The City of Abbotsford's Utilities Infrastructure division is currently seeking an experienced, self-motivated professional to join their dynamic team as a full-time Engineering Technologist II. In this exciting role you will have a wide range of tasks including the operation and maintenance of the sewer model, data analysis, pre-design work, recommending contracts and monitoring their progress, conducting field inspections and more!

This skilled position requires a high degree of technical knowledge relating to design, planning, construction and maintenance of utilities infrastructure. Your attention to detail is key as you prepare cost estimates, reports, technical correspondence and recommendations related to the work. You will utilize your communication and organizational skills as you coordinate construction schedules with engineering operations divisions and outside agencies. Your strong interpersonal skills will assist you as you liaise with consultants, contractors, developers, and other stakeholders. You will work effectively both independently and in a team environment, and have the ability to learn and apply new procedures and techniques related to the work.

To be considered for this position you must have:
Completion of Grade 12;
Diploma in Civil Engineering Technology or equivalent related diploma;
Five years' design and field experience related to work in the municipal engineering field;
Valid Class 5 BC Driver's Licence;
Eligibility for membership in ASTTBC or registration with the Engineers and Geoscientists BC as an Engineer in Training.

This position is unionized, CUPE Local 774, and the hourly rate of pay is from $41.07 to $48.29 per hour.
 
At the City of Abbotsford we work strongly to create a challenging yet rewarding environment for our employees to thrive. We offer ongoing personal and professional development opportunities, competitive compensation and a comprehensive benefits package.

Closing Date: October 6, 2023
 
To submit a resume, please visit us online at: www.abbotsford.ca/careers
Job Overview
Job Title

Engineering Technologist II

Employment Type

Full Time

Employment Length

Permanent

Experience

5 years or more

Workplace Information

Unknown

Rate

$41.07 to $48.29 Hour

Education

College, CEGEP or other non-university certificate or diploma from a program of 1 year to 2 years

Professional Category(s)

Engineering

Date Posted

September 15, 2023, 2:52 pm

Expires

October 6, 2023, 4:30 pm
City of Abbotsford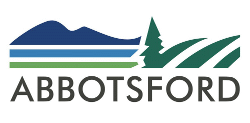 Employer Type

Municipal government