Engineering Technician

(Full-Time)
Engineering Department

Overview
The City of Chilliwack is home to more than 100,000 residents and offers a wide range of services to best serve the population. If you want to work for a supportive employer in a city with exceptional outdoor amenities minutes away, a bounty of farm-to-table options and a rich history, Chilliwack is the place for you.
 
As a rapidly growing municipality committed to quality service and a positive work environment, we are seeking talented professionals who want to make a difference in the community.

Are you the one we're looking for?
We are seeking an experienced and well rounded professional to take on this exciting and challenging position. Reporting to the Manager of Transportation & Drainage, you will perform a variety of technical work related to roads and traffic. The Transportation & Drainage Engineering team works on projects ranging from policy development through to infrastructure planning and managing the construction of capital projects. This position will contribute to every area of the team's work with activities including:
procurement of consulting, contracting and other services for roads and transportation infrastructure
technical and policy research, data collection & analysis
managing annual programs
project planning, budgeting and design
providing information in writing and orally to members of the public, other departments and senior management.
 
As a graduate from a University or an Institute of Technology Civil Engineering Program, you will bring your knowledge of Civil Engineering principles and be able to apply it directly to municipal engineering work.
 
You bring demonstrated experience in the collection, evaluation & analysis of field data; strong computer and communication skills; sound knowledge of engineering and technical methods, practices and procedures related to road and drainage construction & maintenance; knowledge and experience in traffic modelling software is an asset; and an interest in gaining knowledge and understanding of national, provincial and municipal laws, bylaws, codes and regulation governing municipal engineering works.
 
The desired candidate will have several years of related work experience and
Registration or eligibility for membership in ASTTBC OR
Registration or eligibility for registration as an Engineer in Training (EIT) with EGBC.
 
The City of Chilliwack offers a very competitive benefits package for this position and a great work environment that prides itself on employee satisfaction. If this job is a good fit for you, apply at www.chilliwack.com/careers and submit a fully detailed resume and cover letter in PDF format.

How to Apply:
Job Title: Engineering Technician (Full Time)
Competition Number: 2023-113
Closing Date: October 13, 2023
 
Visit www.chilliwack.com/careers to apply for this or other positions.
Job Overview
Job Title

Engineering Technician

Employment Type

Full Time

Employment Length

Permanent

Experience

Experience an asset

Workplace Information

Unknown

Education

College, CEGEP or other non-university certificate or diploma from a program of 1 year to 2 years

Professional Category(s)

Engineering

Date Posted

September 14, 2023, 4:20 pm

Expires

October 13, 2023, 4:30 pm
City of Chilliwack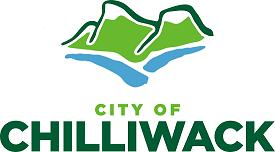 Employer Type

Municipal government