Human Resources Assistant 

(Temporary Full-time – 1 Year Term)
 
This position is eligible to participate in Flexible Work Options

Naturally, Campbell River – Located on Vancouver Island, surrounded by the ocean and majestic mountains, the City of Campbell River offers a rare combination of a welcoming small-town feel with large-city amenities. From summer markets and street events to an active arts and culture community to year-round, world-class recreational opportunities, the Campbell River lifestyle is unparalleled. We are a 45-minute drive from the winter and summer activities of Mount Washington, and just minutes from more than 100 km of all levels of mountain biking and hiking trails, plus easy access to the ocean, rivers and lakes for sports fishing, kayaking, paddle boarding and whale watching.
 
The City of Campbell River has an opportunity for an emerging HR professional looking to expand their knowledge and experience in this temporary Human Resources Assistant role, and to be part of a team of professionals committed to ensuring we provide the best service, solutions, and guidance on a variety of HR and Health and Safety related issues.

Reporting to the Human Resources Manager, the HR Assistant provides confidential administrative support to the Human Resources Department team, in the delivery of a wide range of Human Resources and Health and Safety services to all City employees and departments.

This position requires someone who is:
highly organized, works well under pressure, strong ability to multitask and manage a diverse and demanding workload.
highly skilled in Microsoft Office Suite and Adobe Professional software
strong customer focus
exceptional communication, organizational, and time management skills

Our ideal candidate will also have:
One (1) year's related experience in delivering Human Resources administrative support, with a diploma from a recognized post-secondary institution in business or public administration, preferably with a focus on human resource management. OR
Two (2) year's related experience in delivering Human Resources administrative support, with completion of a post-secondary certificate program in office, business administration or human resource management. An equivalent assessable combination of experience and training may also be considered.
Sound understanding of basic Human Resources foundations, principles, and functions.

This exempt position offers a current salary range of $67,700 to $75,243, commensurate with qualifications and experience. It is anticipated that this vacancy will be 12 months in duration, with a possibility of extension. Workplace flexibility is important to the City of Campbell River, ask about our Flexible Work Options program available to full-time employees.

For information on this exciting opportunity and to view a detailed job description that lists all the duties and necessary qualifications for this position, please visit www.campbellriver.ca/employment

This posting will remain open until filled.

Please send your resume with covering letter, quoting Competition EXT-23-74-2 to:

Email: careers@campbellriver.ca

Human Resources Department
City of Campbell River
301 St. Ann's Road
Campbell River, BC V9W 4C7

We thank all applicants, however, only those selected for interviews will be contacted.
Job Overview
Job Title

Human Resources Assistant

Employment Type

Full Time

Employment Length

Temporary

Experience

1 year to less than 2 years

Workplace Information

Remote work available

Rate

$67,700.00 to $75,243.00 Year

Education

Other trades certificate or diploma

Professional Category(s)

Human Resources
Office Administration

Date Posted

September 14, 2023, 4:12 pm

Expires

October 14, 2023, 4:30 pm
City of Campbell River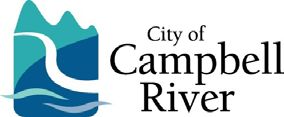 Employer Type

Municipal government

Location

Campbell River, BC