Energy Manager

(Exempt Time-Duration Full-Time)
Engineering Department

Overview
The City of Chilliwack is home to more than 100,000 residents and offers a wide range of services to best serve the population. If you want to work for a supportive employer in a city with exceptional outdoor amenities minutes away, a bounty of farm-to-table options and a rich history, Chilliwack is the place for you. As a rapidly growing municipality committed to quality service and a positive work environment, we are seeking talented professionals who want to make a difference in the community.

Reporting to the Manager of Environmental Services, the Energy Manager is responsible for planning and implementing the City's energy management and greenhouse gas (GHG) reduction initiatives. The position serves as the BC Hydro Corporate Energy Manager, with the priority of reducing energy and GHG emissions from the City's corporate operations, and, to a lesser extent, from the broader community. Working across departments and with external stakeholders, the Energy Manager will develop and implement the Strategic Energy Management Plan, including identifying energy and GHG reduction opportunities, applying for grants, preparing procurement documents and managing contracts. This position will play a key role in achieving the targets in the City's Climate Action Plans as we work toward becoming a carbon neutral corporation and community.

This is a time duration position; the initial duration is one year with a strong possibility of extensions.

Are you the one we're looking for?
You are a critical thinker with demonstrated knowledge of and experience in building mechanical and electrical systems, energy efficient/low-carbon technology related to buildings and fleets, and associated legislation. You have excellent written and oral communication skills and experience in detailed report writing, and preparing procurement documents, contracts and grant applications. You have proven leadership and project management skills, are able to meet deadlines, and work well both independently and with a team.

We are looking for a highly motivated individual who has a minimum of 5 years' experience working as an energy and/or sustainability specialist and a Bachelor's degree in Engineering, Energy Management, Resource Management, Sustainability, or a related field with appropriate certifications and training. A relevant graduate degree and/or professional designation as a Professional Engineer, Engineering Technologist or Certified Energy Manager would be considered an asset. An equivalent combination of education and experience may be considered.

We offer a competitive salary and an excellent benefits package, a supportive team-oriented work environment and opportunities for professional development. Standard hours of work are Monday to Friday, 8:30 am to 4:30 pm, with occasional evenings and weekends required. This position requires a valid BC driver's license.

Please see the attached job description for more information. If this job is a good fit for you, submit a resume and cover letter to apply at jobs.chilliwack.com.

How to Apply:
Job Title:  Energy Manager
Competition Number:  E2306
Closing Date:  October 13, 2023
 
Visit jobs.chilliwack.com to apply to this position.
Job Overview
Employment Type

Full Time

Employment Length

Temporary

Experience

5 years or more

Workplace Information

Unknown

Education

Bachelor's degree

Professional Category(s)

Engineering
Environmental Services

Date Posted

September 14, 2023, 2:59 pm

Expires

October 13, 2023, 4:30 pm
City of Chilliwack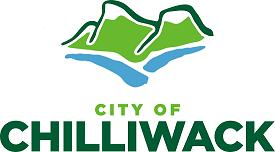 Employer Type

Municipal government