Village of Lumby
Director of Finance
(Temporary)

The Village of Lumby is situated in British Columbia's scenic North Okanagan, 24 kilometers east of the City of Vernon with desirable climate, attainable housing, and proximity to many amenities. Please visit www.lumby.ca for further information.
 
The Village of Lumby is looking to attract a finance professional to join its leadership team for a minimum of 1-year term beginning mid-November 2023 as Director of Finance to cover a maternity leave.

Reporting to and working closely with the Chief Administrative Officer (CAO), the Director is an integral member of the senior management team, providing collaborative, organization wide leadership and a variety of strategic and professional advice. The Director is responsible for the statutory duties of the Financial Officer as outlined in the Community Charter.

The Director of Finance will be responsible for the daily operations of the Finance Department, exercising control and supervision over all financial affairs of the municipality, ensuring effective financial controls, overseeing financial planning and expense management in alignment with Council goals and objectives. Common activities include preparing internal and external reports, bylaws, policies, preparation of annual financial statements and the external audit process, managing investments and cash flow, and attending all evening Council and committee meetings. The Director will provide strategic advice and sound recommendations to the CAO and Council on financial matters.

The preferred candidate may have the following:
Demonstrated knowledge of public accounting standards, as well as the Community Charter and Local Government Act
The ability to communicate while fostering credibility and trusting relationships with all levels of the organization, Elected Officials, key stakeholders, and the public.
Experience with effective management of a team
Proficiency with Microsoft Office and Excel, experience with MAIS financial software
Sound analytical thinking, planning, prioritization, and execution skills
Professional accounting designation (CPA)
Progressive experience in a local government setting

The Village offers competitive compensation ranging from $80,000 to $90,000 dependent on qualifications and experience, including comprehensive employee benefits and a defined benefit pension plan.

Qualified applicants are encouraged to forward a detailed resume plus three (3) references to the Village of Lumby Attn: Bobbe Koenig, Director of Finance, via email to bobbek@lumby.ca by 4:00 p.m., October 6, 2023. While all interest is appreciated, only individuals selected for an interview will be contacted.
Job Overview
Job Title

Director of Finance

Employment Type

Full Time

Employment Length

Temporary

Experience

Experience an asset

Workplace Information

Unknown

Rate

$80,000.00 to $90,000.00 Year

Education

Other trades certificate or diploma

Professional Category(s)

Financial Administration

Date Posted

September 14, 2023, 9:20 am

Expires

October 6, 2023, 4:00 pm
Village of Lumby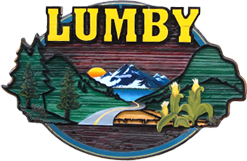 Employer Type

Municipal government