Ministry of Municipal Affairs
Vancouver (Hybrid)
 
Flexible work options are available; this position may be able to work up to 2 days at home per week subject to an approved telework agreement.
 
Senior Development Planning Officer
$83,313.83 - $95,028.45 annually which includes a 3.3% Grid Temporary Market Adjustment*
 
The Senior Development Planner supports provincial interest and provides leadership in University Endowment Lands (UEL) land-use planning, transit-oriented development, and affordable housing by developing policy and regulations on land use and related issues.

The Senior Development Planner balances interests between the University Endowment Lands community and provincial land use planning and policies to advance provincial and local interests related to land use planning and development initiatives in a complex inter-jurisdictional environment involving different ministries and multiple interested parties in a highly urbanized setting alongside a team that provides quasi-municipal services under a unique regulatory framework.
 
This position facilitates UEL interest in rapid-transit projects, transit-oriented development, regional context statements, official community plan updates and provincial housing initiatives. The Senior Development Planner will work with Musqueam First Nation around long-range land-use planning and reconciliation.

Qualifications for this role include:
Degree in Urban and/or Regional Planning or a related field (e.g. Architecture, Public Administration).
Minimum five years of progressively responsible planning experience.
Qualified as a member in good standing, or able to become a member within six months of employment with the Canadian Institute of Planners (CIP) and/or the Planning Institute of British Columbia (PIBC).
Experience managing multiple projects and leading project teams.
Experience communicating complex technical and policy information related to development regulations and land use, verbally and in writing, to a range of audiences.
Experience presenting to and building consensus with First Nations, regional and local governments, transportation agencies and a wide variety of stakeholders, including community advisory groups and the public at large.
 
For more information and to apply online by October 3, 2023, please go to:
https://bcpublicservice.hua.hrsmart.com/hr/ats/Posting/view/105024
Job Overview
Job Title

Senior Development Planning Officer

Employment Type

Full Time

Employment Length

Permanent

Experience

5 years or more

Workplace Information

Remote work available

Rate

$83,313.83 to $95,028.45 Year

Education

Bachelor's degree

Professional Category(s)

Planning & Development

Date Posted

September 14, 2023, 8:32 am

Expires

October 3, 2023, 4:30 pm
BC Public Service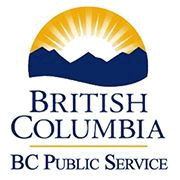 Employer Type

Provincial and territorial government