The District of Squamish is located in the unceded traditional territory of the Skwxwú7mesh Úxwumixw (Squamish Nation). We offer gratitude to the Skwxwú7mesh People who have lived on these lands since time immemorial.
Manager of Transportation
Regular Full-Time

We are seeking an experienced transportation professional who is passionate about developing sustainable transportation solutions to lead the District of Squamish's efforts in building a cost-effective transportation network that supports urban growth and enhances environmental quality in Squamish. The new Manager of Transportation position will play a key role in the strategic planning and implementation of an efficient multi-modal transportation system within the District. From leading a team of professional and technical staff and fostering strong connections across internal departments and external stakeholders, this position is your opportunity to make a lasting impact in our community.
 
Key Responsibilities include:
Provides leadership and directs the day-to-day tasks and projects of a growing transportation team;
Leads the implementation of the Transportation Master Plan, the Downtown Parking Strategy, and assists in the implementation of the Active Transportation Plan, as it relates to infrastructure improvements, and any other transportation related initiatives in Squamish;
Reviews engineering drawings and transportation impact assessments related to private developments, new subdivisions, and other transportation agencies that may affect the District;
Reviews and approves as necessary the design layout and safety improvements for roads, intersections, street markings, and traffic control signs, specifications for traffic control equipment, and signal designs completed by consultants;
And so much more!

Who you are:
At the District of Squamish, we value individuals who embody our core values of Respect, Integrity, Progress, and Connection. As a Manager of Transportation, you are not only an expert in your field but also a champion of these values.  You hold a Bachelor's degree in Civil Engineering supplemented with training and courses in transportation, traffic engineering, and/or transportation planning.  You are also registered, or have ability to become immediately registered, as a Professional Engineer in the province of British Columbia.  With a proven track record of over five years in your field, you have progressively navigated your areas of expertise, and your skill at bringing people together to achieve common goals is a cornerstone of your success. You approach challenges with creativity and critical thinking, and you are adept at managing resources effectively and efficiently.

Who we are: 
The District of Squamish is a progressive and growing community. Our friendly, small-town setting, spectacular natural environment, thriving arts, culture and heritage scene and world-class recreational opportunities offer an incredible live-work-play lifestyle that few places can beat.  

We are a team of fun-loving yet highly dedicated and hardworking professionals who are committed to continuous learning, improvement, and excellence in service to our citizens - and so is our ideal candidate.

Our Vision: Our organization is a thriving community, serving the thriving community of Squamish.
Our Mission: We lead, facilitate and partner to ensure a liveable and sustainable Squamish.
Our Core Values: Respect, Integrity, Connection, Progress

Think you would be the perfect fit? Then come work with us! In addition to a competitive salary ($117,300 - $128,900), the District of Squamish also offers a comprehensive benefits package, municipal pension plan, as well as a fortnight schedule (70 hours bi-weekly) which allows for an earned day off every second week.

This is an exempt position and is excluded from Union membership.

We can't wait to hear from you!  A complete job advertisement can be viewed at: http://squamish.ca/yourgovernment/careers/job-postings/ 

Please submit your cover letter and resume quoting competition #23-99 to:

Human Resources
District of Squamish
37955 Second Avenue, P.O. Box 310, Squamish, BC  V8B 0A3
E-mail: jobs@squamish.ca
 
Application deadline:  until filled
 
As an equitable and inclusive employer, we value diversity of people to best represent the community we serve and provide excellent services to our citizens. We strive to attract and retain passionate and talented individuals of all backgrounds, demographics, and life experiences. If you require any adjustments to enable participation at any stage of the recruitment process, please contact in confidence AccessibilityHR@squamish.ca. We thank all applicants for applying.
Job Overview
Job Title

Manager of Transportation

Employment Type

Full Time

Employment Length

Permanent

Experience

5 years or more

Workplace Information

Unknown

Rate

$117,300.00 to $128,900.00 Year

Education

Bachelor's degree

Professional Category(s)

Engineering
Transportation Services

Date Posted

September 12, 2023, 1:01 pm

Expires

October 12, 2023, 4:30 pm
District of Squamish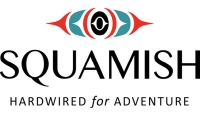 Employer Type

Municipal government