Communications and Marketing Coordinator (Internal Communications)
Competition No.:
2023-192
Duration:
Temporary Full Time
Salary:
$5,727 – 5,961 – 6,212 – 6,471 – 6,742/month
Schedule:
70 hours bi-weekly
Special Notes:
Subject to Note 'T' of Schedule 'B' of the CUPE 23 Inside Division Collective Agreement
Miscellaneous:
Last Updated:
7/18/23 8:57 AM
Description
The goal of the City of Burnaby and its employees is to consistently deliver first class service and services to our community. With this in mind, we hire people who share the same passion, those with the drive and determination to grow with and contribute to our already exceptional team. People like you!
This is specialized communications and marketing work in developing internal communications and marketing campaigns for the City of Burnaby. You will be working with internal clients in developing, coordinating, and executing internal communications plans to support projects and initiatives. An incumbent participates in developing internal communications and marketing strategies and plans, creative briefs, critical paths and key messages; plans, develops, coordinates and evaluates internal, digital, and print communications and internal communications and marketing campaigns and messages; analyses the effectiveness of same and prepares information, metrics, analyses and related recommendations; provides guidance and advice to internal clients and collaborates with internal colleagues and clients to implement internal campaigns. Coordinates design requests, print production and digital channel communications, writes and edits a variety of information such as marketing materials, speaking notes, presentations, newsletters, video scripts and other written material to a variety of internal audiences. Creates, curates, edits, publishes and maintains digital communications for internal campaigns and for day-to-day business. Performs related work as required.
Qualifications include a degree in communications, marketing or a related discipline plus considerable related experience in internal communications or an equivalent combination of training, education and experience. Considerable knowledge of internal communications and marketing principles, objectives practices, methods and techniques related to the work performed. Ability to develop, coordinate, implement and evaluate internal campaign plans and activities and to monitor, analyse, evaluate and produce metrics on the efficacy of same; write and edit a variety of materials and to communicate effectively orally and in writing through various media to a variety of audiences; use equipment and software used in the work. A valid Driver's Licence for the Province of British Columbia is required.
This is a temporary full time opportunity until December 31, 2023.
The closing date for this competition has been extended until it is filled. New applications are welcome!
Copies of relevant professional certificates, degrees, or tickets will be required at the time of the interview.
Please contact People and Culture at 604-294-7303 if you do not receive a confirmation email within one hour of submitting your application online.
We thank all applicants for their interest; however, only those considered for an interview will be contacted

Apply to this position

EQUAL OPPORTUNITY EMPLOYER
Visit us at www.burnaby.ca
Job Overview
Job Title

Communications and Marketing Coordinator (Internal Communications)

Employment Type

Full Time

Employment Length

Temporary

Experience

Experience an asset

Workplace Information

Unknown

Rate

$5,727.00 to $6,742.00 Month

Education

Bachelor's degree

Professional Category(s)

Communications
Marketing & Sales

Date Posted

September 8, 2023, 4:52 pm

Expires

October 6, 2023, 4:30 pm
City of Burnaby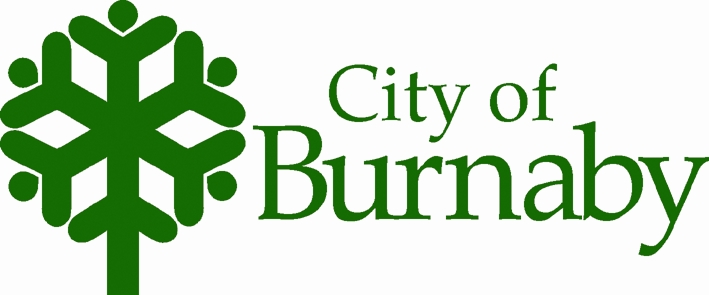 Employer Type

Municipal government