Municipal District of Greenview 

Engineering Design Technologist

DEPARTMENT: Construction & Engineering
LOCATION: Valleyview, Alberta
SALARY: $95,678 - $114,244
STATUS: Accepting applications until a suitable candidate is found.

Located in Northwest Alberta, the Municipal District of Greenview is a vast and diverse area rich in oil and gas, fertile farm­land, and mixed wood forests. As the third­largest rural municipality in Alberta, Greenview boasts diversity in economic activities and an extraordinary landscape. Greenview's economy is strengthened by its diversity, a talented workforce and an entrepreneurial spirit that is second to none. Our residents experience adventure right in their backyards with lakes, rivers, Rocky Mountain peaks and vast prairie offering a year­ round outdoor playground for all ages.

ESSENTIAL DUTIES AND RESPONSIBILITIES:
Reporting to the Manager, Construction and Engineering, the Engineering Design Technologist provides field road surveys, data processing and reporting for Greenview Municipality District relating to road design and construction, infrastructure and bridge construction projects and related activities in a typical rural setting within the Municipal District. This position provides a broad range of surveying and engineering functions related to maintenance, design, and construction of municipal infrastructure.
 
MAJOR
Managing and performing field surveys through Trimble R10 GPs equipment (RTK System).
Provide topographic layouts, cross-sectional surveys, and calculate quantities including earthworks (excavation, backfill, stockpiles), water volumes and surface areas, construction layouts, drainage surveys, provide boundary stakes, and road surveys in accordance with the province of Alberta Geomatics standards.
Liaise with Project Managers regarding timing requirements, priority, and survey methodology used.
Be open to accepting training and coaching from Management and senior Staff.
Ability to be flexible and collaborate, while maintaining high standards and quality work within a fast- paced environment.
Preparing and communicating fields notes, sketches, checklists, and digital data in the formats required.
Provide minor civil design and drafting service support.
Perform municipality infrastructure field inspections and verify adherence to design and construction specifications accurately and on timely manner.
Prepare construction costs and material estimates, project schedules and reports.
Ensure that the projects' needs are met in a timely and effective manner.

MINOR
Prepare construction costs and material estimates, project schedules and reports.
Perform other administrative duties as assigned.
Assist with contract administration, tender review, and vendor liaison.
Conduct reviews of various engineering/construction design drawings submissions to ensure accuracy with field conditions.
Review policies as required.
Other duties as assigned.

QUALIFICATIONS / EDUCATION / EXPERIENCE:
To perform this job successfully, the individual must be able to perform the duties listed above to a high degree of professionalism.
A graduate of post-secondary course related to surveying and geomatics from recognized college or university or a combination of equivalent education and experience.
A minimum of 2 year experience in road and bridge file (culverts) survey projects is a must.
Ability to use and adapt to the latest survey equipment and software.
E.I.T or C.E.T designation will be considered an assert.
Valid class 5 driver's license.
Experience with ATVs, snowmobiles, and chainsaws.

SKILLS REQUIRED:
Proficiency in processing survey data through Carlson or similar software is a must.
Proficiency in Microsoft office.
Civil 3D experience will be considered an asset.
Familiarity with Trimble Business Center and GIS mapping software.
Excellent communication and interpersonal skills.
Must be self-motivated, and able to work with minimal supervision.
Excellent organizational skills.
Ability to carry out field inspections.
Familiarity with applicable construction standards.
Ability to interpret, implement and adhere to organizational policies and procedures.

WORKING CONDITIONS AND PHYSICAL ENVIRONMENT:
Physically Fit and able to work in remote areas
May involve long periods of sitting, good lighting, temperature, and noise control.
Subject to working in an outdoor environment – heat, cold, dry, dust and / or wet conditions as well as exposure to insects, bees, and wildlife.
Use and operation of a vehicle.
Normal working day consists of 7.5 hours; however occasional overtime may be required.
Some travel may be required.

HEALTH & SAFETY:
All personnel working at the Municipal District of Greenview are governed by the Municipal District Health & Safety Policy.
Ensures all operations are conducted in a safe manner and in accordance with Municipal District Policies and Occupational Health & Safety Regulations.
Required to wear correct Personal Protective Equipment as per safe job procedures.
 
Note: The above statements are intended to describe the general nature and level of work being performed by the incumbent of this job. They are not intended to be an exhaustive list of all responsibilities and activities required of the position.
 
HOW TO APPLY:
Interested candidates may submit cover letter (stating the position you are applying to) and resume in one of the following ways:
 
By E-mail: careers@mdgreenview.ab.ca (please quote the position in the subject line)
Confidential Fax: 780-524-3981
 
Mail or Drop Off:            
Municipal District of Greenview No. 16
4806 – 36 Ave., Box 1079
Valleyview, Alberta T0H 3N0
 
While we truly appreciate all applications, only those selected for an interview will be contacted.
Job Overview
Job Title

Engineering Design Technologist

Employment Type

Full Time

Employment Length

Permanent

Experience

2 years to less than 3 years

Workplace Information

Unknown

Rate

$95,678.00 to $114,244.00 Year

Education

College, CEGEP or other non-university certificate or diploma from a program of 1 year to 2 years

Professional Category(s)

Engineering

Date Posted

September 6, 2023, 2:39 pm

Expires

October 6, 2023, 4:00 pm
Municipal District of Greenview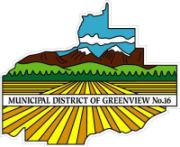 Employer Type

Municipal government