Recreation Leader - Weight Room
Competition No.:
2023-WRL
Duration:
Auxiliary
Salary:
$28.35 per hour + 12% in lieu of benefits.
Schedule:
Special Notes:
Miscellaneous:
Last Updated:
9/1/23 10:10 AM
Description
The goal of the City of Burnaby and its employees is to consistently deliver first class service and services to our community. With this in mind, we hire people who share the same passion, those with the drive and determination to grow with and contribute to our already exceptional team. People like you!
The City of Burnaby has an exciting opportunity available as a Recreation Leader – Weight Room. If you have a passion for assisting others through their fitness journey this is the career for you! This is recreation work that involves developing individual weight training and fitness programs and supervising a weight room at a Parks, Recreation and Culture facility. The work involves orienting clients to the weight/fitness areas and developing individual training programs, giving specialized instruction or advice in a particular area of expertise; promoting interest and participation in fitness activities, assisting with clients' concerns regarding weight area issues; ensuring the maintenance and proper use of equipment; assisting in the development and evaluation of weight training and fitness programs. Performs related work as required.
Qualifications include completion of grade 12 supplemented by courses in recreation, plus sound related experience including training/experience in the area of expertise or completion of a two year Community Recreation program from a recognized Community College, plus some related experience including training/experience in the area of expertise and related certifications; or an equivalent combination of training and experience. The ideal candidate will have the ability to determine individual's fitness levels, develop weight and fitness training courses, and provide advice to clients relating to health and fitness. This role also requires knowledge of the principles and practices of individual weight training and fitness programs and the various equipment used, along with skill in operating a variety of weight training equipment. A valid First Aid Certificate and Cardiopulmonary Resuscitation Certificate – Level C are required.
Please apply online at www.burnaby.ca/careers by
Friday, September 29, 2023.
Applicants under consideration will be required to consent to a Police Information Check.
Copies of relevant professional certificates, degrees, or tickets will be required at the time of the interview.
At the City of Burnaby, we are committed to fostering an inclusive and diverse workforce that authentically mirrors the vibrant community we proudly serve. We consistently embrace diversity and endeavor to build an inclusive workforce that celebrates the richness of our community. We warmly welcome applicants of all genders, ages, ethnicities, cultures, abilities, sexual orientations, and life experiences to join us in shaping a more vibrant and equitable future together.
Please contact People and Culture at 604-294-7303 if you do not receive a confirmation email within one hour of submitting your application online.
We thank all applicants for their interest; however, only those considered for an interview will be contacted

Apply to this position

EQUAL OPPORTUNITY EMPLOYER
Visit us at www.burnaby.ca
Job Overview
Job Title

Recreation Leader - Weight Room

Employment Type

Part Time

Experience

Experience an asset

Workplace Information

Unknown

Education

College, CEGEP or other non-university certificate or diploma from a program of 1 year to 2 years

Professional Category(s)

Parks & Recreation

Date Posted

September 1, 2023, 4:37 pm

Expires

September 29, 2023, 4:30 pm
City of Burnaby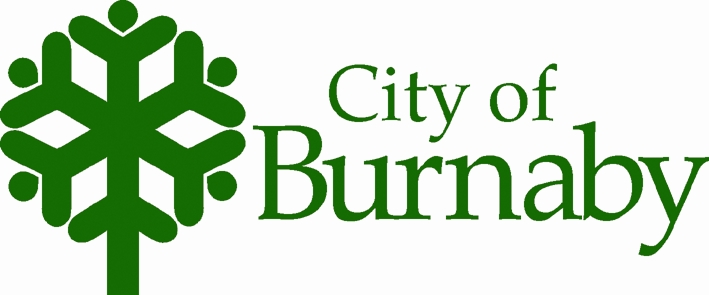 Employer Type

Municipal government