Notice of Employment Opportunity
Lifeguard/Instructor

ABOUT THE ROLE
The Regional District of Nanaimo has an employment opportunity for a Casual Lifeguards/Instructors at the Ravensong Aquatic Centre in Qualicum Beach.

The successful candidates will assist in the creation, planning, organization, implementation and evaluation of aquatic programs and special events. Duties include leading and instructing a variety water-based exercise classes (i.e., Aquafit), enforcing pool rules and pool safety for the public, routine preventative maintenance and safety checks, implementation of the facility's emergency response program, providing first aid services and supporting office staff.

QUALIFICATIONS
Qualifications include high school graduation, with one year of pool/aquatic related experience, or an equivalent combination of training and experience. Applicants must possess and maintain the following certifications:
National Lifeguard Award (Pool Option)
Lifesaving Society (Swim for Life) Instructor Certification
CPR Certification - Basic Rescuer or CPR "C" & AED
Recognized First Aid Certification/WorkSafeBC Equivalency.

Strong interpersonal, communication and leadership skills. General knowledge of office skills including keyboarding, word processing and knowledge of computer applications are also required.

POSITION DETAILS
This is a casual union position. The (2023) rate of pay is $22.19 per hour. Hours of work vary, and weekend work is required. As a casual employee you will also receive an additional 9% in lieu of benefits including vacation and statutory holidays.

Please quote competition 2023-07 and submit a cover letter and resume clearly outlining your education, experience, and qualifications as they relate to this position and CLICK HERE to apply.

Applications will be accepted until 4:00 p.m., on January 4, 2024.
Job Overview
Job Title

Lifeguard/Instructor

Employment Type

Part Time

Experience

1 year to less than 2 years

Workplace Information

Remote work unavailable

Education

Other trades certificate or diploma

Professional Category(s)

Recreation Intructor/Leader

Date Posted

July 4, 2023, 1:09 pm

Expires

January 4, 2024, 4:00 pm
Regional District of Nanaimo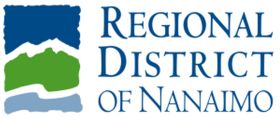 Employer Type

Municipal government