Town of Hay River
Facility Maintainer
Permanent Full-time
 
Reporting to the Facilities and Parks Supervisor, the Facility Maintainer is responsible for operating and maintaining recreation and other municipal facilities and assets to ensure clean, safe, and healthy recreational facilities and areas are available for residents to enjoy. This position also works with staff from other Departments in coordinating maintenance and upkeep of municipal facilities/infrastructure.

Duties & Responsibilities - include, but are not limited to:
maintain electrical, plumbing, heating and ventilation systems
perform ice making and seasonal maintenance
monitor building maintenance requirements
assist in the maintenance of Town assets/infrastructure as needed
ensure and upholds a safety culture for the operation and maintenance of all recreation and other assets/infrastructure

Desired Qualifications:
Education and Experience:
completion of a high school diploma plus two years of post-secondary education including trades apprenticeship or Recreation Facilities Operator training. Equivalencies will be considered.

Job Knowledge Requirements:
basic knowledge of preventative maintenance and operation of recreation facilities;
knowledge of ice making and maintenance procedures;
basic knowledge of maintenance of plumbing and heating systems including boiler inspection and repair; and
knowledge of emergency procedures, safety requirements, including WHMIS, First Aid and CPR.

Technical Skills & Abilities:
proficiency in the use of small hand tools and related equipment; and
mechanical skills.
 
Compensation: the range is $26.66 to $34.86 depending on experience . A comprehensive benefits package & use of the Community Centre along with a $500 per month Northern Living Allowance is also included.
Successful applicants will require Vulnerable Sector Criminal Records Check.
Valid class 5 driver's license
 
Applicants must include a detailed resume and cover letter, which can be submitted in person or through email.

Attention: Town of Hay River
100, 62 Woodland Drive
Hay River, NT X0E1G1
Fax: 867-874-3237
www.hayriver.com
 
Open until filled

View Full Job Description
Job Overview
Job Title

Facility Maintainer

Employment Type

Full Time

Employment Length

Permanent

Experience

Experience an asset

Workplace Information

Remote work unavailable

Rate

$26.66 to $34.86 Hour

Education

College, CEGEP or other non-university certificate or diploma from a program of 1 year to 2 years

Professional Category(s)

Facilities Maintenance

Date Posted

June 28, 2023, 10:31 am

Expires

December 31, 2023, 4:30 pm
Town of Hay River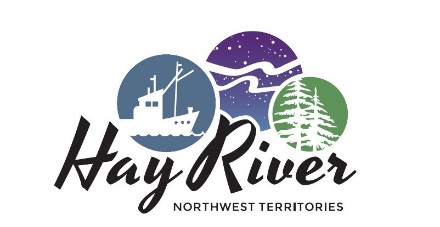 Employer Type

Municipal government