The District of Squamish is located in the unceded traditional territory of the Skwxwú7mesh Úxwumixw (Squamish Nation). We offer gratitude to the Skwxwú7mesh People who have lived on these lands since time immemorial.
Engineering Technician

Regular Full-Time

Are you eager to contribute your skills and experience to projects that shape our community's future?  We are seeking an Engineering Technician to join our growing team and play an important role in supporting a wide range of capital and development projects throughout the District of Squamish.  From performing field inspections on capital projects such as Victoria Street Active Transportation Upgrades to working closely with the Capital Projects Manager on the delivery of projects such as Electric Vehicle Charging Network Expansion, this is a unique opportunity to gain valuable experience in a diverse and ever-evolving project portfolio.
 
Key Responsibilities include:
Performing field inspections related to Capital Projects to ensure compliance with municipal contracts. , and problem-solving technical issues found during construction.
Assisting the Capital Project Manager and team members with the delivery of capital and maintenance projects,   and which could include design review, construction management, meeting participation, project shadowing for holiday coverage, and project reporting.
Working closely with a diverse range of professionals from other District departments to engineering consultants, suppliers, and contractors
Researching technical information and providing recommendations for purchase or implementation, as well as reviewing technical referrals for other departments and external customers.
Developing and maintaining computer files and models for project organization and decision-making while helping ensure projects are delivered on-time, on-schedule, on-budget, and other project management fundamentals
And so much more!
 
Who you are:  With a minimum of three years of relevant experience, a Diploma or Degree in Civil Engineering Technology and eligibility for membership with the ASTTBC, you have the technical foundation needed to excel in this role.  You enjoy collaborating with diverse teams and forging strong connections to ensure project success, and you are seeking a role that will foster your skill set and fuel your aspirations for professional growth.

Who we are:  The District of Squamish is a progressive and growing community. Our friendly, small-town setting, spectacular natural environment, thriving arts, culture and heritage scene and world-class recreational opportunities offer an incredible live-work-play lifestyle that few places can beat.  

We are a team of fun-loving yet highly dedicated and hardworking professionals who are committed to continuous learning, improvement, and excellence in service to our citizens - and so is our ideal candidate.

Our Vision: Our organization is a thriving community, serving the thriving community of Squamish.
Our Mission: We lead, facilitate and partner to ensure a liveable and sustainable Squamish.
Our Core Values: Respect, Integrity, Connection, Progress

Think you would be the perfect fit? Then come work with us!

On top of the hourly rate - $37.68 (2021 rate) this position is also eligible for comprehensive benefits, paid vacation, one of Canada's top pension plans – the Municipal Pension Plan, as well as a fortnight schedule (70 hours bi-weekly) which allows for an earned day off every second week.

We can't wait to hear from you! A complete job advertisement can be viewed at:
http://squamish.ca/yourgovernment/careers/job-postings/

This is a Union position within the Collective Agreement of CUPE Local 2269 and the District of Squamish.

If you have any questions that aren't answered there, please reach out to our friendly HR team at the contact email below.
 
Please submit your cover letter and resume quoting competition #23-69
 
Human Resources
District of Squamish
37955 Second Avenue, P.O. Box 310
Squamish, BC V8B 0A3
E-mail: jobs@squamish.ca

Application deadline: Open until filled
 
As an equitable and inclusive employer, we value diversity of people to best represent the community we serve and provide excellent services to our citizens. We strive to attract and retain passionate and talented individuals of all backgrounds, demographics, and life experiences. If you require any adjustments to enable participation at any stage of the recruitment process, please contact in confidence AccessibilityHR@squamish.ca. We thank all applicants for applying.
Job Overview
Job Title

Engineering Technician

Employment Type

Full Time

Employment Length

Permanent

Experience

3 years to less than 5 years

Workplace Information

Remote work unavailable

Education

College, CEGEP or other non-university certificate or diploma from a program of 1 year to 2 years

Professional Category(s)

Engineering

Date Posted

June 23, 2023, 2:19 pm

Expires

December 31, 2023, 4:30 pm
District of Squamish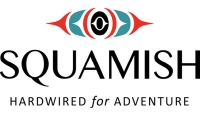 Employer Type

Municipal government