Malahat Nation
110 Thunder Road | Mill Bay, BC| V0R 2P4
Tel: (250) 743-3231 | Fax (250) 743-3251
info@malahatnation.com
|
www.malahatnation.com
Special Projects Coordinator

REPORTS TO: Director of Lands
START DATE: As Soon As Possible
COMPENSATION: $40.30 – $41.50 (NEE:H - 26) - subject to education and / or experience or a combination of both.
STATUS: Fulltime - Term (35-hours per week)

Malahat Nation represents approximately 350+ members with two reserve lands located on the western shore of Saanich Inlet, south of the village of Mill Bay, about 40-kilometres north of Victoria, British Columbia. Malahat Nation is looking for the right candidate to join our Lands team!
We are looking for fun, energetic, dependable and organized staff.
Our staff are offered opportunities for professional growth and development.
 
PURPOSE: Reporting to the Director of Lands, the Special Projects Coordinator will provide project management support for multiple project and program deliverables. This position is a FT term position that works remotely, in the office, with minimal local travel as required.

RESPONSIBILITIES:
Support the Director of Lands, and in collaboration with other Malahat Nation Departments, in the coordination of Projects within Malahat Nation's reserve lands and territory;
Develop Terms of Reference and Request for Proposal and other procurement processes for various projects;
Develop briefing notes identifying key facts, issues, and recommendations in response to external agency requests;
Follow established accounting policies and procedures as per Malahat Financial Administration Law;
Provide contract administration/project management support including budget invoicing, budget reporting, activity tracking and scheduling, deadline and progress management, communications management, and all other necessary tasks;
Conduct quality control activities, inspection programs and periodic updating of project progress records;
Draft reports/letters of response to Crown governments, agencies and proponents as required;
Arrange and participate in external meetings and communications with government or development representatives;
Maintain appropriate file management system in accordance with Malahat Nations internal systems and processes and any applicable authorities (funding agencies);
Assist with preparation of all required permits by coordinating any information required for project applications and approval processes and assist in obtaining all other required approvals;
Assist in and verify services performed by contracted service companies as directed;
Assist with the completion of various reports and correspondence related to project and program delivery;
Liaise with consultants, utilities, government agencies, and other third parties as necessary;
Prepare proposals for various grant and funding opportunities as required;
Other duties as required.

EDUCATION AND EXPERIENCE:
Technical Diploma in engineering, or a related field, or an equivalent combination of education and experience
5-7 years experience working on infrastructure and capital projects
Applied Science Technologist (AScT) registration and/or Project Management Professional (PMP) is an asset
Experience working in a First Nations community and a willingness to learn about Malahat culture, customs, and traditions is an asset
Criminal Record Check (CRC) required
Valid BC Driver's License and reliable vehicle required
Effective December 3, 2021 full vaccination against COVID-19 is required to be eligible for employment at Malahat Nation. All individuals must show Proof of Vaccination as a mandatory condition of their employment

KNOWLEDGE, SKILLS, AND ABILITIES:
Strong organizational skills
Time management with the ability to multitask different tasks simultaneously
Excellent written, oral, and interpersonal communication skills
Knowledge of Malahat Nation programs and processes
Must be self-motivated with good communication skills and the ability to work independently with minimal supervision
Knowledge of Malahat Nation internal departments and programs an asset
Knowledge of Microsoft Office Suites programs

Pursuant to section 41 of the BC Human Rights Code, preference may be given to applicants of Aboriginal ancestry.
We thank all applicants in advance but only those selected will be contacted.

Interested applicants are invited to submit a current resume, a detailed cover letter and three references.
Please reference the 'Job Title' in the 'Subject Line'.
 
Human Resources Department, Malahat Nation
In person, fax 250-743-3251 or via email
Email: careers@malahatnation.com
Website: https://malahatnation.com/jobs/

Deadline: Recruitment open until the position is filled
Job Overview
Job Title

Special Projects Coordinator

Employment Type

Full Time

Employment Length

Temporary

Experience

5 years or more

Workplace Information

Remote work unavailable

Rate

$40.30 to $41.50 Hour

Education

College, CEGEP or other non-university certificate or diploma from a program of 1 year to 2 years

Professional Category(s)

Project Management

Date Posted

June 2, 2023, 1:53 pm

Expires

December 31, 2023, 4:30 pm
Malahat First Nation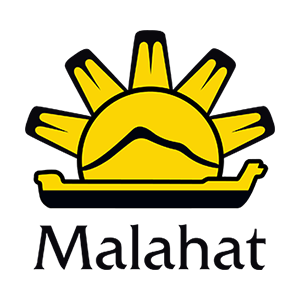 Employer Type

Municipal government