Town of Gibsons

Director of Finance

EMPLOYEE STATUS: Regular, Full-time (37.5 hours per week)
EMPLOYEE GROUP: Exempt
POSTING DATE: May 9, 2023
CLOSING DATE: Open until filled
POSTING: P#2022-10

The Town of Gibsons is looking for an experienced and enthusiastic finance professional to join their team as the head of the Finance Department in the key position of Director of Finance.

Located at the south end of the Sunshine Coast, just north of Vancouver, Gibsons is a picturesque community of just under five thousand people. Gibsons is an award-winning municipality that boasts a blend of water and land activities, spectacular views, beaches and parks, and a deep sense of community.

On the job, you'll enjoy a supportive work culture surrounded by people who are committed to delivering excellent service to the community of Gibsons. In your down time, Gibsons' coastal climate, arts and culture, outdoor recreation, and laid-back lifestyle will provide plentiful opportunities to recharge and engage in all that the beautiful Sunshine Coast has to offer.

This is an excellent opportunity to live and work in a unique and distinctive municipality well known for its leadership in natural asset management. Click here to learn more about how the Town is recognized world-wide for its approach to natural asset management.

Reporting to the Chief Administrative Officer, and working with managers and staff throughout the organization, the Director of Finance oversees the Town's financial matters and activities. The Director of Finance develops and implements financial policies and procedures, reporting systems and methods as well as financial controls ensuring accurate and timely financial reporting to Mayor and Council and other relevant professional bodies.

In addition to finance-related responsibilities, the Director of Finance is also responsible for the Town's risk management and insurance and has general oversight of the human resources function.

As an active member of the Senior Leadership Team, the Director of Finance is committed to leading the organization while building effective professional relationships across the organization. Overseeing a team of four, the ideal candidate is also an experienced people leader with a keen interest in supporting their employees' professional development.

Come join our highly dedicated and skilled team and build your career on the ocean's edge of the beautiful Sunshine Coast!

EDUCATION, QUALIFICATIONS AND EXPERIENCE
Minimum ten (10) years' experience in a senior financial position with a minimum of five (5) years' experience in public administration or local government. A satisfactory combination of education and experience may be considered.
Completion of Professional Accounting Designation (CPA).
Advanced Certificate in Local Government or Public Administration considered an asset.
Experience in the direct supervision of staff including planning/assigning work and coaching performance through ongoing feedback.
Experience leading workers in a unionized environment and interpreting collective bargaining agreements.
Experience in oral and virtual presentations to Council and the Public.
Experience working with computerized financial systems. Knowledge of Municipal Accounting Information System (MAIS) preferred.
Experience in consulting with the public and working with elected officials.

SUMMARY OF KEY COMPETENCIES AND ABILITIES
Sound knowledge of the Community Charter, Local Government Act and other related statutes/laws.
Ability to read, analyze and interpret financial and statistical data.
Excellent verbal, written communication, coaching/influencing and presentation skills.
Ability to exercise tact, diplomacy and sound judgement; maintain discretion in preparing and disclosing sensitive and/or confidential information.
Ability to prioritize and organize a heavy workload and project work to established deadlines.
Considerable knowledge of human resource management.
Advanced proficiency with Microsoft Office software, specifically Excel and Word.
Ability to establish and maintain an effective working relationship with colleagues, staff, bargaining agents, Council and its committees, external agencies/government offices and members of the public.

ADDITIONAL REQUIREMENTS
Flexible hours required for attending Council meetings and public hearings on a regular basis.
Satisfactory results from current Criminal Record Check will be required prior to confirmation of employment.

HOW TO APPLY
Interested candidates who meet the required qualifications for this role, should submit their resume with cover letter via email to HR@gibsons.ca.
 
This is a summary of the position, experience, and qualifications. A copy of the full job description which further outlines the key responsibilities and duties of this position can be requested directly from Human Resources at HR@gibsons.ca. Any questions regarding this position can be directed to the same.
Job Overview
Job Title

Director of Finance

Employment Type

Full Time

Employment Length

Permanent

Experience

5 years or more

Workplace Information

Remote work unavailable

Education

Bachelor's degree

Professional Category(s)

Financial Administration

Date Posted

May 29, 2023, 11:28 am

Expires

December 31, 2023, 4:30 pm
Town of Gibsons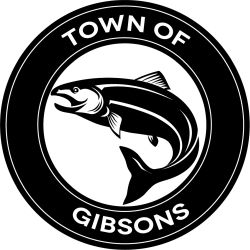 Employer Type

Municipal government