Coast Mountain Bus Company

Occupational Health and Safety Officer

Job ID: 20230427
Location: Greater Vancouver
Full/Part Time: Full-time
Regular/Temporary: Regular 

As the largest operating company in the integrated TransLink enterprise, Coast Mountain Bus Company (CMBC) operates a fleet of clean-fuel conventional and community shuttle buses, zero-emission trolley buses, and passenger ferry SeaBuses in Metro Vancouver, the largest single transit service area in Canada.
 
At CMBC, one of BC's Top Employers, we're committed to providing an innovative, healthy, and engaging workforce. This is reflected in our workforce of over 5,500 employees performing over 400 unique jobs, who are committed and empowered to deliver service that attracts nearly 1.1 million passengers daily and connects people, businesses, and communities in the Metro Vancouver region.
 
We have the important job of helping our passengers get to work, appointments, visiting with family and friends, and back again every day. Metro Vancouver relies on us, and we take that as a point of pride.

Responsibilities
Performs a variety of duties related to the identification of workplace hazards and the interpretation and application of safety Acts, Regulations, Standards, policies, procedures and programs for all work areas.
 
Attends committee meetings as the Corporate Safety representative, providing advice, presenting relevant safety information, and assistance to committees.
 
Assists in organizing training and guidance for safety representatives, and compiles reports or summaries on topics such as incidents and injuries, occupational hygiene concerns, and ergonomic issues.
 
Conducts workplace and site visits, inspections, and audits as established by Corporate Safety. Performs a variety of duties related to incident and injury prevention and investigation.
Investigates ergonomic injuries and hazards. Performs a variety of occupational hygiene tasks.
 
Performs a variety of duties related to designing, developing, conducting, and monitoring of safety training for managers, supervisors, JOHSC members, and workers on a variety of safety topics such as safety orientation, regulations, WHMIS, accident and injury prevention, confined space, fall protection, emergency response, safe work practices.
 
Producing safety related materials for educational purposes.
 
Acts as a subject matter expert on a variety of safety related topics (confined spaces, lockout, first aid, etc.) and keeps current on changes in best practices and legislative changes.

Qualifications
EDUCATION:
Requires a Grade 12 plus Diploma in Occupational Health & Safety and must hold or be eligible for the Canadian Registered Safety Professional (CRSP) designation. Proficient in Microsoft Office Software.
 
EXPERIENCE:
Requires three (3) years of recent experience in Occupational Health & Safety including experience in incident/accident investigation, risk assessments, ergonomics, and occupational hygiene. A further period of one (1) year in the position is required to acquire a full knowledge of Coast Mountain Bus Company safety and accident prevention programs and of responsibilities in dealing with WorkSafeBC, Commercial Vehicle Safety and Enforcement (CVSE) and Canadian Coast Guard (CCG), Joint Occupational Health and Safety Committees and representatives, supervisors and employees. Valid Class 5 BC Driver's License required.

Other Information
Recruitment Process: An applicant will be required to demonstrate their suitability for this position by meeting the minimum level of qualifications and experience in order to be invited into the selection process. A standard interview format will be used including general, scenario and behavioural descriptive interview questions.

Work Schedule
37.5 hours per week.

Work Designation
Resident – This position works predominately on-site.

Rate of Pay
Salary $7,255 - $8,725 per month (Actual salary offered will be commensurate with education, experience and internal parity).
 
The Total Compensation Package includes Extended Health, Dental, Transit Pass and enrollment in the Public Service Pension Plan. Focus on your development through tuition reimbursement, training, and mentorship programs. Enjoy a variety of health and wellness programs, including access to gym facilities. Speak to us to know more about what we offer.

How to Apply 
Please visit our Career Page to apply for this position.
 
INSTRUCTIONS: Please save your (1) cover letter, and your (2) resume as one PDF document prior to uploading your application on-line.
 
Closing Date: Open until filled

Please note that only those short listed will be contacted.
 
Having trouble applying? Please view the System Requirements & FAQ's page.
 
If you have questions, please connect with us at jobs@coastmountainbus.com.

Equal Employment Opportunity 
Coast Mountain Bus Company is committed to employment equity and building a diverse workforce, representative of the customers we serve and the many communities in the Metro Vancouver region. We welcome and encourage Indigenous applicants, people of colour, all genders, 2SLGBTQ+ and persons with disabilities to apply. Learn more about TransLink's commitment to equity, diversity and inclusion.
 
Accommodations are available on request for candidates taking part in all aspects of the selection process. For a confidential inquiry, simply email us at jobs@coastmountainbus.com.
Job Overview
Job Title

Occupational Health and Safety Officer

Employment Type

Full Time

Employment Length

Permanent

Experience

3 years to less than 5 years

Workplace Information

Remote work unavailable

Rate

$7,255.00 to $8,725.00 Month

Education

College, CEGEP or other non-university certificate or diploma from a program of 1 year to 2 years

Professional Category(s)

Occupational Health & Safety

Date Posted

May 26, 2023, 2:49 pm

Expires

December 31, 2023, 4:30 pm
Coast Mountain Bus Company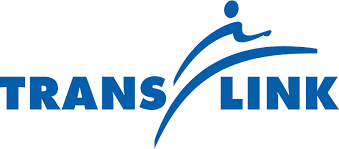 Employer Type

Municipal government

Location

New Westminster, BC