Situated within the unceded territory of squilx"/syilx (Okanagan) peoples, Lake Country is a vibrant community of approximately 15,000 citizens and is located in the heart of the rapidly growing Okanagan Valley. Lake Country is less than a half hour drive from downtown Kelowna and mere minutes to beautiful orchards, wineries, farms and the serenity of the Okanagan lakes. Lake Country is in close proximity to the Kelowna International Airport and the University of British Columbia – Okanagan.

Residents enjoy hot summers and temperate winters with boundless opportunities for year-round recreation – from water sports to cycling, golfing, skiing, hiking and much more. If you are searching to relocate to a community that truly has it all, join our team and experience 'Life. The Okanagan Way!'
 
Fire Department Maintenance Operator
Full-time Term Vacancy (approximately 9-months)
 
Reporting to the Deputy Fire Chief, the Protective Services Department is seeking a full-time term Fire Department Maintenance Operator for an approximate 9-month appointment to join our team. As one of our Fire Department Maintenance Operators, you will be responsible for providing ongoing maintenance and upkeep of Lake Country Fire Department (LCFD) vehicles, equipment and facilities to provide a safe and clean environment for Fire Department personnel and have a willingness to provide duties of a Paid on Call (POC) Firefighter for Lake Country and to ensure a constant state of readiness.
 
The successful candidate will have:
High school graduation or equivalent;
Certified Fire Fighter 1 & 2 (IFSAC or ProBoard accredited);
A valid British Columbia Class 3 driver's license with air brake endorsement with a clean driving record;
A valid first aid and CPR ticket;
A minimum of 1 year volunteer fire department experience and willing to become an active Lake Country POC member (should physical requirements permit);
A minimum of 1 year custodial/maintenance experience;
A minimum of 1 year training in fire equipment and building maintenance; and
A clear criminal record check.
 
The normal work week is 40 hours, with a variable work schedule including some evenings and weekends. The hourly rate of pay for this unionized position is $36.38 per hour (2023 wage rate) plus 17.4% in-lieu of all benefits including statutory holidays and vacation.
 
For a detailed job description, and more information about Lake Country please visit the District's website at www.lakecountry.bc.ca.

Applications will be received Until 4:00 pm on June 8, 2023
 
APPLICATIONS WILL ONLY BE ACCEPTED THROUGH OUR WEBSITE AT WWW.LAKECOUNTRY.BC.CA
 
We thank all applicants for their interest, however, only those selected for further consideration will be contacted. The District of Lake Country is committed to being an equal opportunity employer who embraces and respects diversity.
Job Overview
Job Title

Fire Department Maintenance Operator

Employment Type

Full Time

Experience

1 year to less than 2 years

Location

Lake Country, BC

Education

Other trades certificate or diploma

Date Posted

May 26, 2023, 10:13 am

Expires

June 8, 2023, 4:00 pm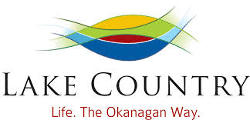 District of Lake Country