Plumbing Inspector II

CUPE, Auxiliary
#J0523-0328

The City of Abbotsford is seeking a part-time, Auxiliary Plumbing Inspector II on a temporary basis for a 5-month term. This position offers technical and regulatory attributes involving the inspection of plumbing and sprinkler installations primarily in Part 3 buildings in the City to ensure compliance with the B.C. Building Code, BC Plumbing Code and Fire Code, City bylaws, and design standards. In addition, the incumbent may be called upon to perform business license inspections and ensure compliance with the Accessory Secondary Suite Policy. The Plumbing Inspector II works under minimal supervision and exercises considerable independence of judgement in technical aspects of the work, discussing difficult problems and policy matters with the Manager. The work entails extensive contact, liaison and technical guidance to a variety of internal and external contacts.

As the Plumbing Inspector II, you will provide interpretations, explanations and advice on problems, unusual projects and preliminary development proposals with contractors, owners, municipal staff and various other internal and external contacts. You will plan check plumbing, mechanical fire sprinkler and site servicing drawings to ensure compliance with the applicable code. You will inspect premises prior to issuance of new business licenses and also inspects systems within fire damaged premises and makes recommendations as to repair or demolition. You will provide guidance and advice to other inspectors when they perform plumbing inspections. You will act as a witness in court in defense of decisions. You will perform other related duties as required.

Required Qualifications:
Completion of Red Seal Plumber Trade Qualification supplemented with a minimum of two years municipal or commercial inspection experience.
Successful completion of the BOABC Level 2 examination(s) for plumbing
Membership with the Building Officials' Association of B.C. (BOABC) as a Level 2 Plumbing Official.
Valid Class 5 B.C. Driver's License.
 
This position is unionized, CUPE Local 774, and the hourly rate of pay is from $40.83 to $48.04.
 
The City of Abbotsford is committed to creating a workplace that fosters a culture of diversity and inclusion by attracting, retaining and developing a talented and diverse workforce which broadly reflects the community and citizens we serve. As such, we encourage applications from individuals from all genders, backgrounds and underrepresented groups. We will be happy to work with applicants requesting accommodation at any stage of the hiring process.
 
If you are looking for a challenge and an opportunity to make an impact in a fast growing municipality, we want to hear from you!
 
To apply, please visit us online at: www.abbotsford.ca/careers
 
Closing Date: June 16, 2023
Job Overview
Job Title

Plumbing Inspector II

Employment Type

Part Time

Experience

2 years to less than 3 years

Rate

$40.83 to $48.04 Hour

Education

Other trades certificate or diploma

Date Posted

May 26, 2023, 9:30 am

Expires

June 16, 2023, 4:30 pm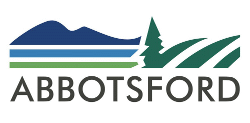 City of Abbotsford