Summer Cooking and Child Program Leader

Casual
Competition #23016C
                                    
North Vancouver Recreation & Culture (NVRC) is dedicated to building healthy individuals, families and communities. We offer a wide range of recreation and cultural programs and services to residents of all ages and abilities. We are looking for positive, enthusiastic and friendly individuals to deliver memorable experiences to our customers.
 
WHY WORK FOR US?
You will be an integral part of our dedicated team who continually strive to make a difference in the recreation and cultural lives of North Vancouver residents by providing excellent customer service experiences. We are currently looking for a Summer Camp Leader for Cooking and Swim Camp between July 7th and September 1st, 2023. Shifts are mainly M-F 11:00am-4:00pm daytime hours. Camps are held the following weeks:
 
Mon, July 7 – Fri, July 14
Mon, July 24 – Fri, July 28
Mon, July 31 – Fri, Aug 4
Tue, Aug 8 – Fri, Aug 11
Mon, Aug 21 – Fri, Aug 25
Mon, Aug 28 – Fri, Sept 1
 
Some additional hours will be provided for program planning and preparation.
 
ABOUT YOU
You are a team player committed to community. You are courteous and effective with the public and enjoy working with a diverse group of people. You will prepare and lead cooking and baking projects and camp activities. You are highly enthusiastic and capable of motivating and encouraging others. You have demonstrated strong leadership skills and sound decision making.  You may be responsible for creating detailed lesson plans and camp itineraries for the Cooking and Swim Camp, working within a camp budget. In addition, you must be able to work effectively with children, and closely and cooperatively with parents and other staff, while creating a healthy and safe environment for the campers.
 
QUALIFICATIONS AND REQUIREMENTS:
Comfortable with food preparation (knife skills, safe food handling and basics of food storage).
Experience in a kitchen is preferred
Comfortable swimming and organizing and directing children in a pool setting (Lifeguarding certifications not required)
Detail-oriented
Responsible and able to work with limited supervision
Solutions-oriented and adaptable to change
Engaging, creative, hands-on, skills-based and interactive manner
Demonstrated ability to supervise and mentor other camp leaders and volunteers
Previous volunteer experience working with children/youth considered an asset
Available for paid training on Saturday, June 24th

Applicants must be minimum 16 years of age, with a culinary aptitude and have previous experience planning and leading programs for children of all ages. Applicant has experience and interest in directing and organizing activities for children in a pool setting, but does not need to be certified in Lifeguarding certifications.
 
Successful candidates must have current Food Safe Level 1, Emergency or Standard First Aid, CPR Level C. High Five certificates must be obtained within 3 months of employment.
 
HOURS OF WORK:
Shifts are mainly M-F 11:00am-4:00pm daytime hours
 
HOURLY RATE:                   
Rate of pay starts at $20.00 per hour plus 4%
 
CLOSING DATE:                  
June 7, 2023
 
APPLY ONLINE AT:         
https://nvrc.peopleadmin.ca/postings/2035
 
We thank you for your interest in employment with North Vancouver Recreation & Culture and advise that only those selected for an interview will be contacted.
Job Overview
Job Title

Summer Cooking and Child Program Leader

Employment Type

Part Time

Experience

Experience an asset

Location

North Vancouver, BC

Education

Other trades certificate or diploma

Date Posted

May 25, 2023, 3:18 pm

Expires

June 7, 2023, 4:30 pm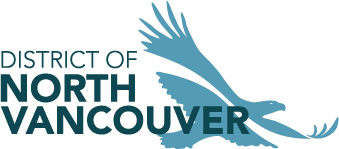 North Vancouver Recreation & Culture