Bylaw Enforcement Officer II
Legal & Legislative Services
CUPE, Full-time
#J0523-1695

At the City of Abbotsford our people are our greatest asset. We offer a wide range of diverse, stimulating and rewarding career opportunities that support and recognize high levels of performance. In Abbotsford, we work strongly to create a challenging yet rewarding environment for our employees to thrive. We invite you to become part of a place that has strong corporate and organizational values, rewarding career paths, challenging opportunities, and an engaging and dynamic team to work with.

Be part of the story. Join our team today.
---
The City of Abbotsford's Bylaw Services Department is currently seeking a self-motivated and experienced Bylaw Enforcement Officer II to join their dynamic team on full-time basis.

The incumbent is responsible for maintaining and enhancing the City's safety, livability, and beautification while reducing the risk of liability to the City. The mandate of this position is to achieve voluntary compliance with the City's regulatory bylaws through education, mediation, and progressive enforcement. This position involves extensive contact with the public and close liaison with regulatory departments within the City and outside agencies.

Strong empathy, awareness and sensitivity to community issues such as diversity and mental health will help you be successful in this role. You will have a demonstrated ability to problem solve, investigate complaints and enforce applicable bylaws and regulations with tact, sound judgement and exceptional communication/conflict resolution expertise.

As our ideal candidate you will have:
Completion of Bylaws Compliance, Enforcement and Investigative Skills Courses plus a minimum of three years' experience in inspection, investigation or law enforcement or an equivalent combination of education and experience.
Valid B.C. Class 5 Driver's License.
Police information Check.
 
This position is unionized, CUPE Local 774, with an hourly rate of pay from $34.59 to $40.67, plus a comprehensive benefits package.

Please note, the successful applicants will be required to provide a current and clean Drivers' Abstract and complete a satisfactory Police Information Check prior to the start date.

This posting will remain open until June 15, 2023.

The City of Abbotsford is committed to creating a workplace that fosters a culture of diversity and inclusion by attracting, retaining and developing a talented and diverse workforce which broadly reflects the community and citizens we serve. As such, we encourage applications from individuals from all genders, backgrounds and underrepresented groups. We will be happy to work with applicants requesting accommodation at any stage of the hiring process.

Apply today at www.abbotsford.ca/careers
Job Overview
Job Title

Bylaw Enforcement Officer II

Employment Type

Full Time

Experience

3 years to less than 5 years

Rate

$34.59 to $40.67 Hour

Education

Other trades certificate or diploma

Date Posted

May 25, 2023, 3:08 pm

Expires

June 15, 2023, 4:30 pm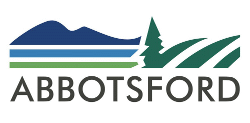 City of Abbotsford