Be a part of something great!  
Operations Support Supervisor

Regular Full-Time
Competition File #: 23-U073
Website: tol.ca

Join a "Community of Communities" – the Township of Langley, home to approximately 150,000 residents, is committed to providing progressive business, housing, and recreational opportunities, while balancing its unique mix of urban growth and rural beauty. A truly fun and beautiful place to work, the Township of Langley offers competitive salaries, excellent benefit packages, municipal pension plan, employee wellness programs and opportunities for professional development and career growth.

The Township of Langley is currently recruiting for a regular full-time Operations Support Supervisor to join our team of professionals in the Protective Services - RCMP Division, Community Policing Department. Reporting to the Manager, Business Support Police Services, in this unionized position you will coordinate the community policing programs, providing administrative oversight to an auxiliary constable program, and coordinating detachment operational services. The successful candidate will be required to complete work that involves considerable independence and judgement in directing activities and functioning effectively under conditions of emergency and conflict. This position will appeal to candidates who are detail oriented and have strong leadership qualities.

Responsibilities:
Ensures service delivery conforms to programs' guidelines and objectives; evaluates effectiveness of programs and services and recommends the development of new services
Develops work methods, standards and procedures related to programs and services; participates with superiors in identifying program goals and objectives; advises superiors of policies and procedures; carries out special projects as appropriate
Plans, supervises, and reviews the work of subordinates and ensures for training
Participates with subordinates in the interview and selection of a large group of community policing program volunteers, provides motivation and guidance to same
Liaises with police members and a variety of government and community agencies to coordinate work efforts, promote program awareness and share information
Organizes and coordinates community education initiatives and makes presentations to groups on subjects related to the work; represents the community policing program on various committees and boards
Prepares and maintains a variety of records, reports and correspondence related to the work; assists with preparing and monitoring operating budgets
Performs related work as required
Qualifications:
Completion of Grade 12 supplemented by courses in supervision, volunteer management and training plus considerable related experience, including supervisory experience; or an equivalent combination of training and experience
Thorough knowledge of the objectives, policies and procedures of programs and services supervised
Considerable knowledge of the methods and practices used in motivating, directing and assessing volunteers
Considerable knowledge of the services available through community agencies and organizations
Considerable knowledge and experience with RCMP systems
Ability to coordinate, direct and evaluate the effectiveness of a variety of community policing services and programs
Ability to establish and maintain effective working relationships with a wide variety of internal and external contacts including community groups
Ability to present ideas effectively orally and in writing, recommend program policy, develop training materials, make presentations, and prepare a variety of records, reports and correspondence related to the work
RCMP reliability status is required (not required as part of the application process, however will be required upon consideration for employment)
In order to be considered for this position, candidates must have the following valid and current certifications/licenses (must be valid at the time the posting closes) and these must be attached with your application. Applications without the attached required documents below will be deemed incomplete and may not be considered. Please title your attachments with the number of this competition and have these documents ready to upload when you apply:
BC Class 5 (full-privilege) Driver's License or equivalent driver's license for where you reside. You must include with your application a current Personal Driving Record (select the 5 year option if obtaining online) that has been obtained within 6 months of the closing date. To obtain a copy of your Personal Driving Record, please contact ICBC directly or the driving authority where you reside. Please note that a copy of your Driver's License and the Drivers Factor Report will not be accepted.

The CUPE rate of pay for this position is $39.17 - $46.24 per hour (5 steps, 2023 rates), plus benefits. The hours of work are Monday to Friday 8:00am – 4:00pm.

If you wish to pursue this exciting career in a growing community, please visit tol.ca/careers to apply.

Internal closing date for this competition: June 2, 2023
External closing date for this competition: June 4, 2023

We appreciate all applications; however, only short-listed candidates will be contacted for an interview.
Job Overview
Job Title

Operations Support Supervisor

Employment Type

Full Time

Experience

Experience an asset

Rate

$39.17 to $46.24 Hour

Education

Other trades certificate or diploma

Date Posted

May 25, 2023, 11:41 am

Expires

June 4, 2023, 4:30 pm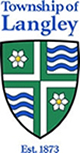 Township of Langley