City of Surrey

Traffic Engineering Technologist- Engineering Assistant 2
As one of the fastest growing cities in Canada, City of Surrey is a globally recognized leader in building vibrant, sustainable communities through technology and innovation. City of Surrey employees are talented innovators, inspired by meaningful work and the opportunity to drive our city—and their careers—forward. Build a City. Build a Future at the City of Surrey.
Scope
Are you looking for a job opportunity that has tremendous opportunity for growth and will make a direct impact in the community? We are currently hiring for a Traffic Engineering Specialist who will play a key role within our Transportation Division.  
Reporting to the Traffic Engineering Team Lead, the Traffic Engineering Specialist is an intermediate level position that performs technical work related to managing the safe and efficient flow of traffic throughout the city. Surrey has a population of nearly 600,000 and continues to grow by approximately 1000 per month, leading to a rewarding and challenging transportation career with opportunities for growth within the Division.
EMPLOYMENT STATUS
Regular Full-Time (CUPE)
RESPONSIBILITIES
You will continue the development and management of the next phases of Surrey's speed reader board pilot program.
Help develop and refine a crosswalk inventory and recommend crosswalk enhancements in keeping with the Transportation Association of Canada's 2018 Pedestrian Crossing Control Guide.
Review and revise guidelines, drawings, practices, and by-laws for driveways and boulevard usage.
Perform field inspections, undertake technical assessments, and make recommendations related to signage and pavement marking installation, sightlines, road safety, and traffic operation, in partnership with other City staff.
Assist in the management of projects such as the development of specifications and standard drawings for signage and pavement markings.
Correspond and interact directly with residents regarding traffic related inquiries or concerns.
Review the design of external Consultants capital and land development projects.
QUALIFICATIONS
Completion of a one-year certificate in a discipline of Engineering Technology relevant to the position from a recognized post-secondary institution with 3 years engineering experience with a demonstrated record of technical knowledge, skills and ability or an equivalent combination of related training and experience; OR
Completion of a minimum 2-year diploma in a discipline of Engineering Technology relevant to the position from a recognized post-secondary institution with exposure to relevant engineering work.
A valid and unrestricted driver's license.
Superior organizational, interpersonal and communication skills, both oral and written plus a sound knowledge of urban transportation policy, regulations and legislation.
An ability to operate computer equipment and software as applied to the work performed and proficiency in Microsoft Office is required.
You must possess the ability to communicate and deal effectively with a wide range of individuals and groups including the development community, the general public, internal municipal staff and external private and government agencies.
 This Posting Closes on
June 23, 2023www.surrey.ca/careers
Job Overview
Job Title

Traffic Engineering Technologist- Engineering Assistant 2

Employment Type

Full Time

Experience

3 years to less than 5 years

Education

College, CEGEP or other non-university certificate or diploma from a program of 1 year to 2 years

Date Posted

May 25, 2023, 11:24 am

Expires

June 23, 2023, 4:30 pm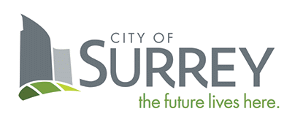 City of Surrey