Health and Wellness Consultant (Social Worker)

Requisition ID: 38757
Company: Vancouver Public Library
Worksite:  Central Library

Company
The Vancouver Public Library (VPL) is the third largest public library system in Canada, with 800 staff members offering services at 21 branches across the city. VPL values a diverse workforce which represents the vibrant community we so proudly service. Consider joining our committed team of staff and being part of an innovative, inclusive, and rewarding workplace.

Job Summary:
Reporting primarily to the Director, Central Library and Public Service, with a secondary reporting line to the Director, of Human Resources, the incumbent is responsible for developing and implementing a system wide framework that incorporates an intersectional lens, to support staff wellness, prioritizing staff working in locations or communities with complex issues, including those experiencing homelessness, individuals struggling with mental illness or substance abuse.  The incumbent serves as a resource for staff, providing training, counselling and coaching that addresses trauma experienced in the workplace, and builds staff skills in crisis management from prevention through recovery.  

In collaboration with Public Service Managers, VPL Security, Human Resources and relevant stakeholders, ensures a safe working environment and collaborates on developing strategic initiatives related to library policies and procedures related to customer service, space use, and conduct to support a safe, inclusive and welcoming environment for staff and patrons.

Job Requirements:
Education/Qualifications:
Bachelor of Social Work degree from a recognized University (Masters preferred)
Current full registration with the British Columbia College of Social Workers (BCCSW)
Certification in non-violent crisis intervention and trauma informed care preferred but not required
Knowledge of the Mental Health Act

Experience:
Minimum 4-5 years of recent related experience, including one year supporting individuals with mental health and substance abuse/addictions issues
Experience working in a complex urban environment
Experience working in the Public sector is an asset

Knowledge, Skills & Abilities:
Demonstrated knowledge of and the ability to provide crisis intervention, individual and group counselling therapy.
Understands the job demands of providing frontline public service in a complex urban environment.
Knowledgeable in community service issues, such as homelessness, mental health, and addictions.
Lived experience or demonstrated knowledge working with individuals with lived experience related to racism and/or anti-LGBTQ2S+ behaviours
Demonstrated knowledge and experience working with equity seeking groups. 
Ability to exercise substantial discretion and handle highly sensitive and confidential information.
Understanding of trauma informed-care
Demonstrated knowledge to deal effectively with conflict situations.
Demonstrated ability to communicate effectively both verbally and in writing, including presenting in front of large groups.
Ability to work in cross functional teams and maintain positive, productive relationships at all levels of the organization.
This position requires travel between our various library branches.
Performs other duties/responsibilities as assigned.

Affiliation: Exempt
Employment Type: Regular Full-Time
Salary: $92,864 to $116,070
Work Schedule: Monday to Friday, 37.5 hours per week

Note: Work schedules may change with reasonable notice

Closing date: Position will remain open until filled.

While the Library thanks you in advance, only those candidates being considered will be contacted.

Vancouver Public Library is committed to recruiting a diverse workforce that represents the community we so proudly serve.  We encourage applicants from diverse backgrounds including Indigenous Peoples, LGBTQ2S+, all genders, ethnicities, and persons with disabilities.  Should you be shortlisted and require an accommodation during the selection process, please provide details to the hiring committee.

Applicants must be prepared to work at any location in the VPL system.  As VPL is responsible for the well-being of its patrons, a Police Information Check clearance is a condition of employment. Please refer to our policy for further information. Personal information collected is used in accordance with the BC Freedom of Information and Protection of Privacy Act.

Apply here
Job Overview
Job Title

Health and Wellness Consultant (Social Worker)

Employment Type

Full Time

Experience

3 years to less than 5 years

Rate

$92,864.00 to $116,070.00 Year

Education

Bachelor's degree

Date Posted

May 25, 2023, 8:25 am

Expires

June 24, 2023, 4:30 pm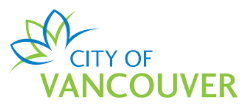 City of Vancouver