Notice of Employment Opportunity
Fire Services Coordinator

ABOUT THE ROLE
The Regional District of Nanaimo has a permanent fulltime opportunity for a self-motivated, innovative, and cooperative Fire Services Coordinator to assist with the effective and efficient delivery and administration of fire protection services and programs in the Electoral Areas of the Regional District of Nanaimo (RDN).

QUALIFICATIONS
Preferred applicants will have a diploma or degree in emergency management, business administration or related field, supplemented by courses in fire services, and occupational health and safety, plus five years of directly related experience including volunteer management, or an equivalent combination of training and experience.

Considerable knowledge of and demonstrated ability to interpret relevant legislation. Excellent interpersonal, negotiation, written and verbal communication skills are essential as well as the ability to develop and maintain effective and productive relationships with stakeholders in the delivery of Fire Services. Demonstrated administrative and organizational skills including budget management and proficient use of computers and relevant software programs. 

Preference will be given to those with direct experience working with volunteer fire departments. Firefighter I & II and Fire Officer Certifications, as well as volunteer/resource management training would be considered an asset.

This is a full-time excluded position. In addition to a superb location, this position offers a competitive compensation package.

Applications will accepted until 4.00 pm on June 9, 2023.
Job Overview
Job Title

Fire Services Coordinator

Employment Type

Full Time

Experience

5 years or more

Education

Bachelor's degree

Date Posted

May 24, 2023, 3:40 pm

Expires

June 9, 2023, 4:00 pm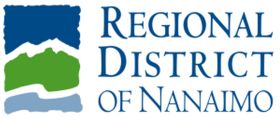 Regional District of Nanaimo