One of the sunniest regions in BC's Lower Mainland, Delta embraces three unique communities - Ladner, North Delta and Tsawwassen.  The City of Delta is looking for dedicated individuals to join our team and share in our commitment to lead the way in public service excellence.
City of Delta

Recreation Services Manager, Fitness & Outdoor Sport

This position is responsible for the leadership, management, and development of Delta's fitness and outdoor sport portfolios. Key responsibilities include the management and operation of Delta's four fitness centres, planning and execution of fitness programming throughout the city, cultivating strong relationships with Delta's outdoor sport user groups, and leading outdoor sport development efforts.

The successful candidate will provide leadership in setting expectations and staff development involved in program delivery, budget management and fostering positive community relationships. They will ensure that Delta's facilities are clean, run efficiently, user friendly and safe. Candidates for this position must have a proven track record in the area of performance management and are able to demonstrate accomplishments in employee motivation. They must also have a demonstrated ability to write clear and concise reports, combined with excellent customer service and communication skills.

Requirements:
Considerable supervisory and/or management experience, preferably in a municipal and/or unionized environment
A diploma in recreation, sport management, business, public administration and/or other relevant discipline plus related experience. An equivalent combination of education or training, and experience may be considered
A valid Class 5 Driver's Licence for BC

Preferred Qualifications:
BCRPA Fitness Leader or Canadian Fitness Education Services certification
Budget management and facility operations experience

City of Delta offers a competitive salary of $103,148-123,006 (2022 rates, commensurate with experience) and an excellent benefits package including Municipal Pension Plan as well as an earned-days-off system. Interested applicants are requested to apply online at www.delta.ca/employment, to competition # 23-133 EX by June 21, 2023.

Applications will be reviewed on an ongoing basis.

The City of Delta's Covid-19 Vaccination Policy has been suspended, however, we reserve the right to reinstate it in response to changes in the public health landscape, including public health orders. We are committed to the protection, health, and safety of our employees and our community, and our Communicable Disease Plan and related protocols remain in place.

We thank all applicants for their interest; only those under consideration will be contacted. Applications will be reviewed as received, and interviews may occur prior to the posted closing date.

Copies of relevant professional certificates, degrees, or tickets must be submitted with your application. Preferred candidates will be required to submit a Police Information Check.
Job Overview
Job Title

Recreation Services Manager, Fitness & Outdoor Sport

Employment Type

Full Time

Experience

Experience an asset

Rate

$103,148.00 to $123,006.00 Year

Education

College, CEGEP or other non-university certificate or diploma from a program of 1 year to 2 years

Date Posted

May 24, 2023, 2:26 pm

Expires

June 21, 2023, 4:30 pm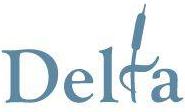 City of Delta