One of the sunniest regions in BC's Lower Mainland, Delta embraces three unique communities - Ladner, North Delta and Tsawwassen.  The City of Delta is looking for dedicated individuals to join our team and share in our commitment to lead the way in public service excellence.
City of Delta

Rubber Tire Backhoe Operator

The City of Delta has an exciting opportunity for an experienced and motivated individual to join our team as a full time Equipment Operator 4A within our Engineering Operations Department. An Equipment Operator 4A operates and maintains heavy mobile equipment in accordance with competency standards, safety practices, regulations as well as performing manual work outside of the equipment. This position is responsible for operating a variety of pieces of equipment, including, but not limited to a backhoe.

Working with considerable independence, an incumbent in this position is responsible for the safe and efficient operation of the equipment to which they are assigned. This work is physical in nature and will require physical effort and agility to perform some of the tasks assigned. The incumbent will be responsible for the safe positioning, set up and operation of the equipment operated. When assistance is necessary, the incumbent will be responsible for assisting the crew for productivity and adherence to policy, procedures and standards.

During inclement weather or when equipment operation assignments are not available, the incumbent will be required to perform other tasks as assigned by the supervisor.

Our ideal candidate is:
Safety conscious with a strong knowledge of job hazards and safe work practices and the ability to work independently;
Able to communicate effectively with the general public, contractors and coworkers and exercise good judgment and courtesy at all times;
Skilled in the use and repair of a variety of tools and equipment;
Flexible when it comes to hours of work to effectively support either a 5x8 or 4x10 work week;
Comfortable working outdoors in all weather conditions for extended periods of time;
Trades certification as a heavy equipment operator and/or certification in road building or earth moving techniques is preferred;
Candidates must possess previous construction and/or maintenance experience preferably in a municipal environment specifically related to utility construction;
A valid driver's licence for the Province of British Columbia is a requirement for this position (minimum Class 5)

The City of Delta provides a competitive salary of $34.38 per hour (2022 rate) and an excellent benefits package including a Defined Benefit Pension Plan with Special Agreement option (Municipal Pension Plan). Interested applicants are requested to apply online at www.delta.ca/employment, to competition #23-75EX(B) by June 11, 2023. We appreciate all applications; however, only short- listed candidates will be contacted. If your application is shortlisted, you will be contacted in a timely manner to arrange an interview. Shortlisting & interviews may occur throughout the posting period.

The City of Delta's Covid-19 Vaccination policy has been suspended, however, we reserve the right to reinstate it in response to changes in the public health landscape, including public health orders. We are committed to the protection, health, and safety of our employees and our community, and our Communicable Disease Plan and related protocols remain in place.

We thank all applicants for their interest; only those under consideration will be contacted.
Copies of relevant professional certificates, degrees, or tickets must be submitted with your application. Preferred candidates will be required to submit a Police Information Check.
Job Overview
Job Title

Rubber Tire Backhoe Operator

Employment Type

Full Time

Experience

Experience an asset

Education

Other trades certificate or diploma

Date Posted

May 24, 2023, 1:33 pm

Expires

June 11, 2023, 4:30 pm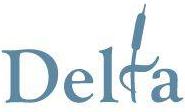 City of Delta