Customer Service Representative
Parks, Recreation & Culture
CUPE, Temporary Part-Time
Posting #J0523-0986
At the City of Abbotsford our people are our greatest asset. We offer a wide range of diverse, stimulating and rewarding career opportunities that support and recognize high levels of performance. In Abbotsford, we work strongly to create a challenging yet rewarding environment for our employees to thrive. We invite you to become part of a place that has strong corporate and organizational values, rewarding career paths, challenging opportunities, and an engaging and dynamic team to work with.
Be part of the story. Join our team today.
Are you an outgoing, customer focused individual with proven skills and experience in working in a fast-paced environment? If so, we are currently offering an exciting opportunity for a temporary part-time Customer Service Representative in our Parks, Recreation and Culture Department.  
In this exciting role you will be in constant contact with the general public and community groups. The work involves the provision of assistance and information regarding recreation programs, events, schedules, rentals and fees, as well as processing registration for all recreation programs; receiving and processing cash and other forms of payments and routine clerical support duties. Your time management and organization skills will allow you to work effectively in this busy atmosphere. Your strong communication and relationship building skills will be essential as you provide information and assistance to the public and maintain effective working relationships with all stakeholders. Your ability to work independently, multi-task and take initiative will guide your success in this position.  
As the ideal candidate you will have:
Grade 12;
Computer software courses (word processing and spreadsheet applications); and
A minimum of one (1) year experience performing cash receipting and clerical functions using computer software applications.
PT Block available: MRC
Monday:
Tuesday:
Wednesday: 5:15pm - 10:15pm
Thursday: 5:15pm - 10:15pm
Friday: 5:15pm - 10:15pm
Saturday: 5:15pm - 10:15pm
Sunday: 4:15pm - 8:15pm
This position is unionized, CUPE Local 774, and the hourly rate of pay is from $24.79 to $29.16 per hour.  
At the City of Abbotsford we work strongly to create a challenging yet rewarding environment for our employees to thrive. We offer ongoing personal and professional development opportunities, competitive compensation, and a comprehensive benefits package.  
The City of Abbotsford is committed to creating a workplace that fosters a culture of diversity and inclusion by attracting, retaining and developing a talented and diverse workforce which broadly reflects the community and citizens we serve. As such, we encourage applications from individuals from all genders, backgrounds and underrepresented groups. We will be happy to work with applicants requesting accommodation at any stage of the hiring process.  
To apply, please visit us online at
www.abbotsford.ca/careers
 Closing Date: June 7, 2023
Job Overview
Job Title

Customer Service Representative

Employment Type

Part Time

Experience

1 year to less than 2 years

Rate

$24.79 to $29.16 Hour

Education

Secondary (high) school graduation certificate

Date Posted

May 24, 2023, 10:03 am

Expires

June 7, 2023, 4:30 pm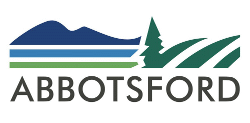 City of Abbotsford