DISTRICT OF SAANICH
PARKS, RECREATION AND COMMUNITY SERVICES
BRAEFOOT PARK CENTRE
PROGRAMMER I
Permanent Part Time Position

Braefoot Park Centre is seeking a permanent part-time Programmer I to assist in the program planning, implementation, evaluation and supervision of programs and initiatives. This position will be primarily based out of Braefoot Park Centre, with some time working at GR Pearkes Recreation Centre.   

The Programmer I is responsible for building and developing a range of programs out of the Braefoot Park Centre.   They also plan and coordinate programs, events and schedules as well as providing orientation and support to staff as required. 

This role acts as a key contact for external groups using the centre and provides leadership in promoting customer service and public relations and complete community and user need analysis as appropriate.

Requirements include a two-year post-secondary diploma in recreation, leisure, or related field; two years of experience in program planning and staff supervision; program specialty certification where required; satisfactory police information check and a valid Class 5 B.C. Driver's Licence.  The successful candidate will be required to work 21 hours per week, Monday to Friday, with some weekends and evenings as required. Additional hours, as required, may be scheduled during busy seasons. Candidates with an equivalent combination of education and experience may be considered. Preference may be given to those who have a demonstrated history of experience in community-based arts programs.

This is a C.U.P.E. Local 2011 position with a wage of $39.35 per hour and an excellent benefits package. Job description and competition information can be found at www.saanich.ca. Please apply by 11:45 p.m. on Tuesday, June 6, 2023 quoting competition 23173 to: Human Resources, District of Saanich, 770 Vernon Avenue, Victoria, BC, V8X 2W7 (Fax 250-475-5550) or Email careers@saanich.ca.  Although we thank all applicants for applying, only those under consideration will be contacted.

The District of Saanich is recognized as one of BC's Top Employers for 2023. As an equitable and inclusive employer, we value diversity of people to best represent the community we serve and provide excellent services to our citizens. We strive to attract and retain passionate and talented individuals of all backgrounds, demographics, and life experiences.  If you require any adjustments to enable participation at any stage of the recruitment process, please contact in confidence accessibilityHR@saanich.ca.
Job Overview
Employment Type

Part Time

Experience

2 years to less than 3 years

Education

College, CEGEP or other non-university certificate or diploma from a program of 1 year to 2 years

Date Posted

May 24, 2023, 9:28 am

Expires

June 6, 2023, 9:27 am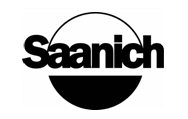 District of Saanich