School District No. 43 (Coquitlam)
Accounting Services Clerk

Permanent Full Time
 
Coquitlam School District invites applications from individuals for the position of Accounting Services Clerk.   As the third largest school district in the province, we are located within a 40-minute drive from downtown Vancouver.  The school district has a population of 32,000 students with approximately 4300 teaching, administrative, managerial and support staff. 
 
The Accounting Services Clerk reports to the Assistant Director, Finance and Corporate services, and performs bookkeeping and accounting functions in the district Finance department.
 
Duties also include:
providing support and training to school clerks
performing reviews of school bookkeeping systems
processing interfaces with the accounting system
updating/managing vendor database
applying Board policies as they relate to Accounts Payable
 
The successful applicant will have:
Grade 12
Completion of two years of a post-secondary accounting program that could lead to a recognized accounting certificate or designation
Minimum two years related work experience
Intermediate to advanced computer skills including Word, Excel, ERP's
Excellent written and verbal communication skills.
Speed and accuracy in making mathematical computations (195 kspm)
Minimum typing speed of 40 wpm
A valid BC Driver's License, and use of personal vehicle
 
We offer an attractive benefit package which includes, MSP, Life Insurance, Extended Health, Dental, Pension (MPP) and a long-term disability plan. 
 
Current salary is $31.18/hour (35 hours/week)
 
Effective July 01, 2023, the wage will be increased by 5.5%
 
To view the original posting, please visit Make a Future at https://bit.ly/4248M2Q.
 
To apply, please click on the following link and create a user account/profile. https://ejp.sd43.bc.ca/postings/Account/Login
 
Once you have completed your profile you will have access to the job postings
 
All applicants are advised that they must sign a release to permit a criminal review prior to confirmation of hiring.  We appreciate your interest but regret that only those candidates selected for an interview will be contacted.
Job Overview
Job Title

Accounting Services Clerk

Employment Type

Full Time

Experience

2 years to less than 3 years

Education

College, CEGEP or other non-university certificate or diploma from a program of 1 year to 2 years

Date Posted

May 23, 2023, 4:30 pm

Expires

June 23, 2023, 4:30 pm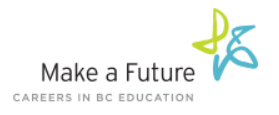 School District No. 43 (Coquitlam)