City of West Kelowna
Network Systems Analyst

THE OKANAGAN LIFESTYLE IS CALLING!

West Kelowna is an emerging city where opportunity awaits in the spectacular Okanagan Valley. Captivating lakes and mountains, orchards and vineyards provide countless recreational opportunities. Find your life balance here and grow your career with us.

The City of West Kelowna is seeking to fill the position of Network Systems Analyst reporting to the IS Infrastructure and Support Supervisor. The Network Systems Analyst will primarily complete operational and project work that relates to the corporate network and systems, as well as other related duties as required. The successful candidate will have strong organizational and project management skills, along with an in-depth technical knowledge of TCP/IP networking and other IT infrastructure systems.

Required Qualifications:
Bachelor of Computer Science degree, or an equivalent combination of education and experience;
A minimum of 5 years experience in a related position;
Clean Police Information Check
Demonstrated knowledge of Windows Server and storagecompute infrastructure;
Strong understanding and experience working with local and wide area network technologies, standards and protocols, including the ability to design, configure and troubleshoot network issues;
Practical knowledge and experience with current Microsoft server environments such as SQL and Exchange;
Experience supporting Active Directory, Azure Active Directory and Microsoft 365;
Experience with endpoint management technologies such as Microsoft System Center and Intune;
Virtual server proficiency including hyperconverged technology;
Knowledge of IP-based phone systems including Teams Calling;
Knowledge of backup and recovery systemssoftware and Disaster Recovery planning;
Demonstrated knowledge of Cybersecurity technologies and best practices;
Demonstrated ability in systems analysis including use of systems tools;
Superior analytical and problem solving skills;
Good organizational skills, with the ability to plan and prioritize effectively;
Strong customer service skills;
Ability to establish and maintain effective working relationships with other staff and associates in a professional manner;
Ability to write clear and concise systems documentation;
Valid Class 5 Driver's License.

Preferred Qualifications:
MCSE/MCSA/M365/Azure certification an asset;
IT Security certification an asset;
ITIL certification an asset;
Experience supporting cloud-based technologies such as Microsoft 365 and Microsoft Azure;

Applications are accepted online at www.westkelownacity.ca/jobs. We thank all applicants for their interest; however only those selected for further consideration will be contacted.

Competition No. 23-20E, Closes June 12, 2023
Full Time – Permanent | 35 hrs/wk | $44.38/hr
Benefits | Municipal Pension Plan | Earned Time Off Program | Hybrid Schedule
Job Overview
Job Title

Network Systems Analyst

Employment Type

Full Time

Experience

5 years or more

Location

West Kelowna, BC

Education

Bachelor's degree

Date Posted

May 23, 2023, 10:44 am

Expires

June 12, 2023, 4:30 pm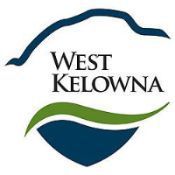 City of West Kelowna